The Oscar-winning actor is attached to star in Vengeance: A Love Story and will direct the project.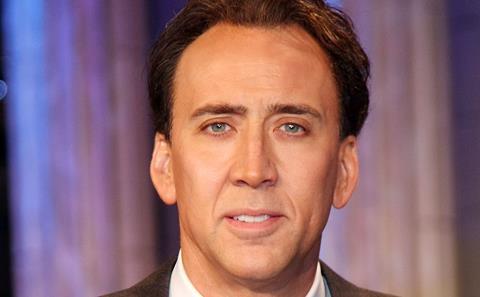 Hannibal Classics serves as sales agent and Patriot Pictures CEO Michael Mendelsohn produces the story about a detective on the case of four meth addicts charged with the rape of a young woman.
Production is scheduled for April 4 in Atlanta, Georgia.
"I'm excited to work on Vengeance: A Love Story and bring Joyce Carol Oates' bittersweet novel to the screen," said Cage.
"Storytelling has always been my passion and I'm honoured to work with this talented team to tell a tale of the suffering too many women have endured."
John Mankiewicz adapted the screenplay to Oates' novel, Rape: A Love Story.
Harold Becker and Mike Nilon are executive producers alongside Hannibal's Richard Rionda Del Castro
"I love working with Nicolas Cage. He is a scholar, gentleman, and a talented actor. Delighted to work with Nicolas again, and excited for him to sit in the director's chair to bring this special and important project to life, " says Mendelsohn.
Cage and Mendelsohn have collaborated on the likes of Lord Of War, Wild At Heart, and Red Rock West.