EXCLUSIVE: Fulwell 73 (The Class of 92) and Lorton (Maradona) team on boxing biopic.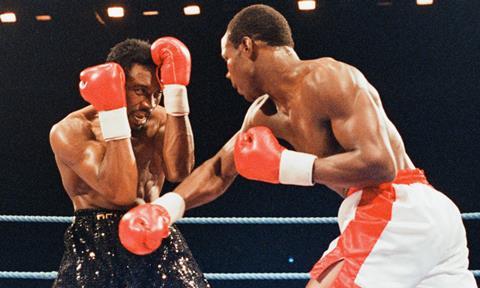 The Class Of 92 and I Am Bolt production outfit Fulwell 73 is in pre-production on feature biopic Benn v Eubank, about the rivalry between celebrated UK boxers Nigel Benn and Chris Eubank.
The drama will chart the former world champion fighter's journeys and maverick personalities and the intense rivalry that culminated in two anticipated fights in the early 1990s.
Benn v Eubank will be directed and co-written by Kieron Hawkes (Piggy), whose recent high-end TV credits include J K Rowling crime-drama Cormoran Strike for BBC, Ripper Street and Fortitude.
The film will be co-written by sports writer Daniel Harris and produced by Fulwell 73's Leo Pearlman. It will be financed in conjunction with Julian Bird at Lorton Entertainment, whose credits include Oasis documentary Supersonic and Asif Kapadia's upcoming documentary Maradona.
The production is aiming to shoot later this year. The two fighters are not personally involved in the film.
Pearlman, partner at Fulwell 73 alongside James Corden, whose Late Late Show they co-produce, said: "We all remember exactly where we were and how we felt when Nigel Benn and Chris Eubank fought their two epic battles.
"Our aim is to bring back those memories and feelings, to remind people just why they remain two of the most compelling characters in British sports history. In order to do so we've put together a true dream team for this feature project."
Bird commented: "We've been looking for a project to work on with Leo and his team at Fulwell for a long time, and we feel this one is the perfect fit. This story of one of the greatest unsung rivalries in boxing history will be a cinematic event and I'm very excited for Lorton to be involved."
Hawkes added: "This film will be modern British cinema at its best: dangerous, relevant and necessary."
Fulwell last week announced development on TV drama series Ibiza87, which is being written by Irvine Welsh.
Photo credit: Alamy