EXCLUSIVE: Never one to rest on his laurels, the Chilean genre filmmaker has reunited with his Downhill co-writer Barry Keating and is moving ahead with the Turkey-set horror film.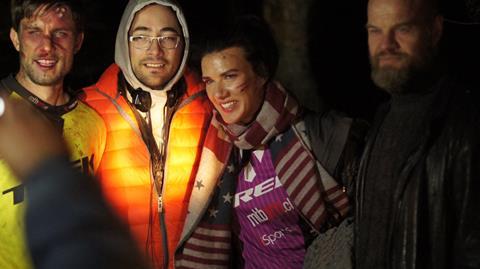 Valladares expects to commence shooting in Istanbul at the end of the month on Garip, which until this week had been known as Foe.
The story follows a group of people who uncover a tomb at Tokat Castle that according to legend was the site of Count Dracula's incarceration.
Gianni Capaldi, Natalie Burn of The Expendables 3, Guillermo Ivan, Katrin Assi and Larry Wade Carrell star.
Barry Keating based his screenplay on a story by Loris Curci, who produces alongside Baris Abacigil and Fikret Soğanci.

Istanbul-based production and services company FBR Productions is an investor in Garip and produces.
Valladares wrapped production on Tuesday on the micro-budget survival thriller Downhill (pictured).