First Beijing consultancy office to be headed by Amanda Halliday.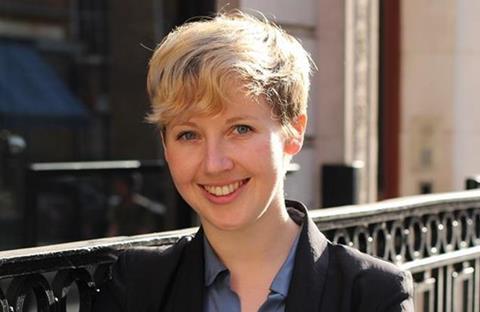 Pinewood Studios Group has opened a representative office in Beijing, headed by Amanda Halliday, to provide consultancy services to the fast-evolving Chinese film industry.
The new office will advise Chinese companies on areas such as studio design and build, production services including post-production, content development, marine services, education and training.
Pinewood is already providing consultancy services to companies including Dalian Wanda Group, which is building the Qingdao Oriental Movie Metropolis, a film facility and studio complex with 45 stages scheduled to open in 2017. Most recently, Pinewood's post-production sound team has been working with Tencent Games and Disneynature/Shanghai Media Group.
Halliday, who has been appointed Pinewood China senior vice president, joined Pinewood in 2014 and was responsible for managing consultancy projects with Wanda and Shanghai Film Group, as well as development work on UK-China co-productions.
Pinewood China president Andrew M. Smith said: "Pinewood has been working in China for a number of years and we have forged some strong relationships with film companies, content producers and games developers. A permanent presence in China is a key strategic element of Pinewood's overall international strategy."
In 2013, Pinewood entered into a joint venture with Chinese entrepreneur Bruno Wu's Seven Stars Media, which aimed to collaborate on co-productions and training, but that relationship has now ended.
Elsewhere in Asia, Pinewood teamed with Malaysia's Khazanah Nasional Berhad to open the Pinewood Iskandar Malaysia Studios, which recently housed two seasons of Netflix original drama Marco Polo.