Details have emerged of the line-up of projects set to participate under the auspices of Ventana Sur's genre sidebar Blood Window, among them the Adrian Garcia Bogliano collaboration Pulsion.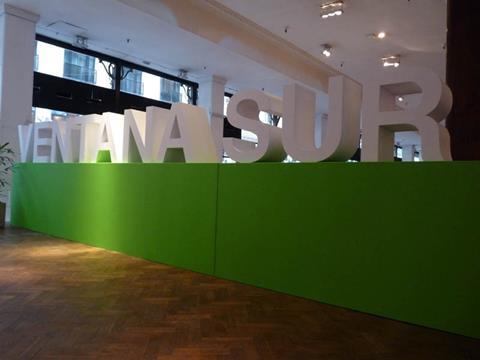 Beyond The Window projects include: El Vertedero (The Dump, Mexico) by Fernando Montes de Oca and Xavier Sanchez Mercado; Kiken (Uruguay) by Carlos Ameglio; Corrida Dos Bichos (The Animal Race, Brazil) by Ernesto Solis; Sob a Vontade do Demonio (By Demon's Will, Brazil) by Ana Paula Mendes; Lamiae (Chile) by Lucio A Rojas); El Nino Que Lllora (The Crying Boy, Chile) by Cristobal Valderrama; Uqbar (Dominican Republic) by Pedro Cabiya; and El Grano (The Zit, Uruguay) by Manuel Facal.
Mujer Jaguar (Jaguar Woman, Peru-Colombia-Mexico) by Marco Melgar; Pinilla y Sus Terrorificas Allucinaciones en 3D (Colombia-Canada) by Simon Hernandez; Pulsion (Argentina) by Adrian Garcia Bogliano, Ezio Massa and Daniel de la Vega; Furia Negra (Black Fury, Argentina) by Hermanos Quintana; Intra (Argentina) by Pablo Rabe; Tatewari (Mexico) by Edgar Nito; and Regalo de Cumpleanos (Birthday Present, Mexico) by Christian Cueva.
Blood Window will run in Buenos Aires from November 30-December 4.