EXCLUSIVE: Oscar-nominated Carol star Rooney Mara is in talks to play Mary Magdalene in The King's Speech producer See-Saw's anticipated project, which is gathering steam.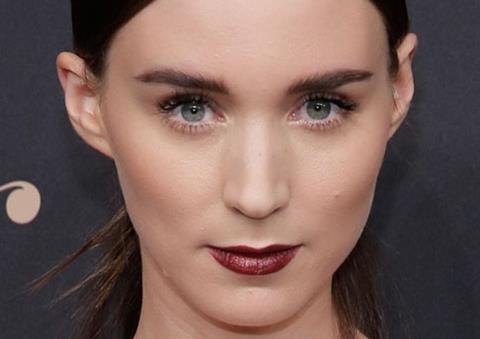 Universal Pictures International Productions is partnering with See-Saw Films on the biopic of the enigmatic spiritual figure who was a devoted follower of Jesus Christ.
Garth Davis will direct the film written by Helen Edmundson and Philippa Goslett. Production is due to begin this summer on the project which is looking like a typically blue-ribbon affair from The King's Speech and Top of The Lake team See-Saw.
See-Saw's Iain Canning and Emile Sherman will produce. Davis and See-Saw recently teamed on upcoming feature Lion, starring Mara, Nicole Kidman and Dev Patel, as well as on hit TV series Top Of The Lake.
The film will be overseen at Universal by UPIP managing director of Peter Kujawski and recently appointed co-managing director Robert Walak. Universal will release the film in all international territories except Australia and New Zealand where it will be handled by See-Saw's long time partners Transmission Films.
Film4 co-developed the film with See-Saw.
Director Davis said of Mara: "Rooney's raw, brave approach to performances, coupled with her deeply magnetic inner life, holds all the dimensions needed to bring to life one of history's most misunderstood women - Mary Magdalene. Having worked with Rooney on Lion, I know she is a once in a life time talent."
The production is pursuing Mara at a time when her star couldn't be higher, having just received an Oscar nomination for her performance in Todd Haynes' Carol.
Magdalene has been portrayed a number of times on screen. Barbara Hershey played her in Martin Scorsese's The Last Temptation Of Christ and Monica Bellucci played her in Mel Gibson's Passion Of The Christ.
Over time Mary Magdalene developed a reputation as being a repentant prostitute, although none of the four Gospels support that description.