The actress joins Robert Rusler and Caroline Williams on US-based Gundo Entertainment's splatter film remake.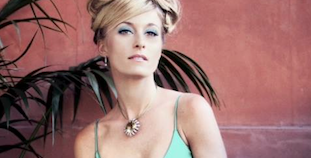 Marcel Walz direct will direct Blood Feast, which is scheduled to shoot from September 1-25 in the US, France and Germany.
The story focuses on a family man who works night shifts at a museum of ancient Egyptian culture where he falls under the influence of a statue of the goddess Ishtar.
Ryan Nicholson, whose credits include Scary Movie and Riddick, will head the make-up department.
According to the producers Herschell Gordon Lewis, director of the original Blood Feast, has expressed his full support for the remake.
"This project makes one of my longest dreams come true," said Walz. "To realise the remake of the cult movie Blood Feast feels like winning the lottery to me.||

"The fact that the production studio gives me all their trust is an honour. I have very much respect for the realisation of this movie and will try everything to make the remake live up to people's expectations – to make it as bloody and brutal as they hope for it to be!"