Jackson, Joan Cusack and Bradley Whitford have come on board the Oscar-winning actress's feature directorial debut, which just began shooting in Los Angeles.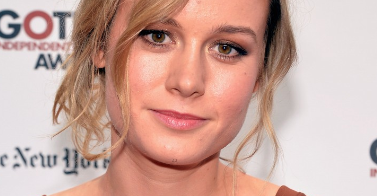 Hercules Film Fund is fully financing Unicorn Store and Rhea Films is producing the project based on an original screenplay by Samantha McIntyre.
The story centres on a woman who moves back in with her parents and receives an invitation to a store that will test her ideas of what it really means to grow up.
Larson, Lynette Howell Taylor, Greek entrepreneur and Hercules Film Fund founder Paris Kasidokostas-Latsis, Terry Dougas and The District's David Bernad and Ruben Fleischer, who developed the script, are producing.
Jean-Luc De Fanti, Anne Woodward and McIntyre serve as executive producers.
Larson won the best lead actress this year for Room and recently worked with Jackson on Kong: Skull Island, which Warner Bros will release on March 10, 2017. Jackson just wrapped The Hitman's Bodyguard for Lionsgate and can currently be seen in Miss Peregrine's Home For Peculiar Children for 20th Century Fox.
Cusack starred in Showtime's Shameless alongside Emmy Rossum and will next be seen in the Netflix series A Series Of Unfortunate Events with Neil Patrick Harris.
Whitford most recently starred alongside Bryan Cranston in HBO's All The Way and will next appear in Megan Leavey with Kate Mara and Tom Felton, and in Get Out for Universal.
WME represents US rights to Unicorn Store.