Company invests in trio of independent companies including Benedict Cumberbatch's SunnyMarch TV,Atlantis producer Urban Myth Films and Spain's Bambú Producciones.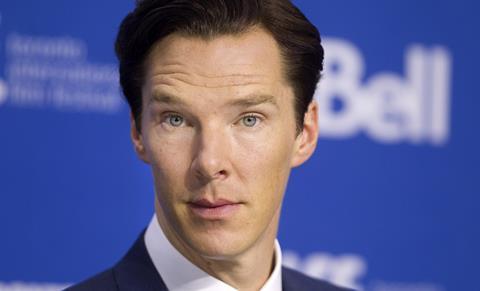 Studiocanal has kicked off MIPTV by announcing investment in a trio of independent TV drama production companies in the UK and Spain.
The Paris-based cinema and high-end TV division of Canal+ said it had taken a 33% share in Spanish company Bambú Producciones as well as 20% stakes in the UK's Urban Myth Films and 20% in Sunny March TV.
Each deal includes distribution agreements, according to the French powerhouse.
Studiocanal said it had a special relationship with actor Cumberbatch through his roles in their feature productions, Tinker Tailor Soldier Spy and The Imitation Game.
The investment is in the recently launched TV arm of the company, rathan than the film operation. Studiocanal and SunnyMarch's film arm are currently developing feature The War Magician.
Urban Myth Films was founded in 2013. Its team of international producers and screenwriters includes Johnny Capps and Julian Murphy, who were behind the launch of Shine Drama in 2002 and of several international hits series, including Merlin for BBC One.
Other company members include Howard Overman who created and wrote on several hit shows, including Misfits on E4.
Founded in 2007 by Teresa Fernandez-Valdes and Ramon Compos, Bambú Producciones is one of Spain's highest profile TV drama companies. Its series include Grand Hotel, Velvet, The Embassy and Refugiados, its first English-language series which it co-produced with BBC Worldwide.
"We are thrilled to be partnering with the very talented teams at Bambú, Urban Myth, and SunnyMarch TV," said Studiocanal chairman and CEO Didier Lupfer.
"All three companies form some of the most promising TV production companies in Europe and we are very excited at the prospect of working with them.
"As with our approach to film, we aim to develop series with strong European roots that also have international appeal. This is why we are especially pleased to be able to collaborate and develop projects with top personalities such as the producers, screenwriters, and actors linked to all three companies."
Romain Bessi, COO, Studiocanal said: "Through these deals we are significantly broadening our footprint in TV production in Europe.
"The aim is to create a unique European family of production companies with top-shelf talent to further boost their international exposure thanks to the Group's strengths, including its distribution network and its strong assets in movies as well as music with Universal Music Group."