EXCLUSIVE: Production underway in Africa on drama from Searching For Sugar Man executive.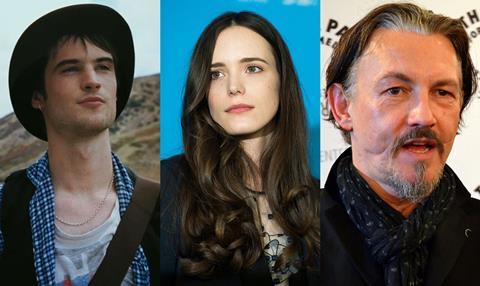 Production is underway on commercials director Juergen Bollmeyer's debut feature 3 Way Junction, starring Tom Sturridge (The Hollow Crown, Far From The Madding Crowd), Stacy Martin (Nymphomaniac Vol. 1 & 2) and Tommy Flanagan (Sons Of Anarchy).
The five-week shoot will include South Africa and Namibia.
Bollmeyer, who has directed adverts for Toyota, BMW and Coca-Cola, won a Cannes Silver Lion in 2014.
Inspired by real events, 3 Way Junction follows a London architect who travels to the grand dunes of the Namibian Desert to escape. But when he finds himself stranded alone, desperately waiting for a ride that never comes, he must embark on a bitter rite of passage.
Writers are Don Bohlinger (The Experiment, Elles) and arts and travel writer Jessica Hundley.
Maggie Monteith (Searching For Sugar Man) produces for Dignity Films alongside Michael Auret for Spier Films (The Salvation) and Oliver Stoltz. Chris Reed, Thembisa Cochrane and Lwazi Manzi serve as executive producers.
Sturridge was recently cast as Lord Byron alongside Elle Fanning, Douglas Booth, Bel Powley and Maisie Williams in Haifaa Al-Mansour's A Storm In The Stars, which is in post-production.
Martin's recent performances include Danny Huston's The Last Photograph, which is in post-production, while Flanagan's upcoming titles include Iraq war drama Sand Castle and superhero sequel Guardians Of The Galaxy Vol. 2.
Monteith said: "We are so pleased to be embarking on this exceptional true story and look forward to helping Juergen bring his creative vision and Don and Jessica's thought-provoking script to the screen.
"To have secured such a talented and exciting cast and crew is a great privilege, and 3 Way Junction promises to be a compelling character driven adventure whilst showcasing the visual beauty of our African locations".