A trio of high-profile Chinese film executives discussed the reasons why the Chinese and Japanese film industries are not regular collaborators at the Japan Content Showcase (JCS) on Tuesday.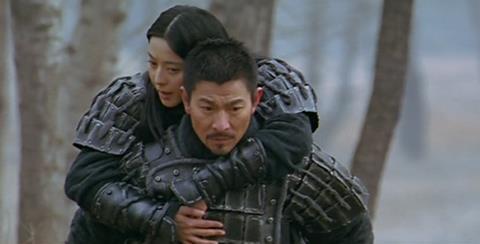 Bona Film Group COO Jeffrey Chan kicked off the session by recalling Jacob Cheung's 2006 historical epic Battle Of Wits, a rare co-production between China, Japan and Korea that has never been repeated. The film brought together two producers who were also speaking on the panel – China's Huang Jianxin and Japan's Satoru Iseki, who was moderating the discussion.
"But since then we haven't seen any collaborations on that level between the three countries," said Chan. "After that I tried to raise a film fund between China, Korea and Japan, but was not successful."
Huang said the film grossed around $15m (RMB100m) in China, which was considered a hit at that stage in the country's box office development. He then explained how Japanese directors like Akira Kurosawa have influenced a whole generation of Chinese filmmakers, including himself, Zhang Yimou and Chen Kaige.
But while China and Korea have become regular collaborators (at least before China's recent objections to South Korea's missile programme) there has been very little cooperation between China and Japan. Oft-cited reasons include China's import quotas and age-old political tensions between the two countries, but today's speakers pointed to other business and cultural reasons.
"Around ten years ago, Japan was the biggest buyer of big-budget Chinese films – you could make $2-3m from one deal – then suddenly around 2006 to 2008 all those films stopped working," said Chan. "We can't explain what happened, because Japan is a complex market. But we stopped trying to find projects to do together because we couldn't find anything that worked in both territories."
Iseki added that it's all about timing and Japanese producers may have left it too late to enter the China market: "China's box office is now four times the size of the Japanese market, and the China market is already established, so it's difficult to enter. You need to start off much earlier." Huang concurred that the foreign companies that have been most successful in China, first knocked on the country's doors around 10-15 years ago.
Japan's fear of piracy is another issue – piracy is still rampant in China, while Japan has mostly managed to contain the problem and still has a thriving DVD industry. "Generally the issue is a lack of trust because the Japanese know their release window is behind everyone else and that encourages piracy," said Chan.
But the speakers also saw some hope. Philip Lee, a Hong Kong-based producer who raised investment for Cloud Atlas and The Revenant, said he's always wanted to do a China-Japan co-production, but it's just a matter of finding the right material. "Japan has great IP and other material we can source other than just manga. We just have to find some subject matter that works for everyone in Asia. If we have the right content we can work together."
Chan observed that several Japanese films have recently had a successful theatrical release in China, including recent episodes in the Dragon Ball and Doraemon anime franchises. He also pointed to the upcoming launch of a Chinese arthouse circuit that may result in smaller but strategically important releases for lower-budget films.
Earlier in the day, Hans de Weers, founder of Dutch production company FATT Productions, described his experiences of working with Japan on an upcoming Second World War mini-series. The as-yet-untitled project was originated by Japanese broadcaster NHK, co-produced by FATT and Canada's Don Carmody Television and acquired by Netflix.
"It's different to our culture in that a lot of things have to be discussed and it takes time to come to a decision, which even then might be over-turned by higher management," said de Weers. "But it was a great learning experience and filming went well."