Alumni on film and TV programme include producers of The Lunchbox, Bullhead and The Book Of Negroes.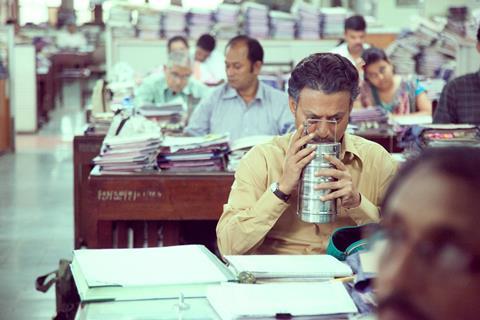 Film and TV drama co-production training programme Trans Atlantic Partners (TAP) has revelaed its 2016 line-up of 25 producers from across Europe, Canada, and the USA as well as India and South Africa.
Experts taking part in the scheme include producer René Bastian (Cold In July), Matthias Nitschke, senior vice president of business & legal affairs, Studiocanal, Germany, and producer Ilann Girard (Lebanon).
TAP provides case studies of successful trans-Atlantic projects, market intelligence, legal framework and information on sales and distribution. The programme is directed at producers at career mid-level who have produced at least one feature film or TV series.
The two training modules take place in Munich (June 24 – 29) and Halifax, Canada (September 12– 18) where TAP producers will also participate in the Atlantic Film Festival's Strategic Partners international co-production market.
Previous alumni of the scheme include Guneet Monga (The Lunchbox), Peter Bouckaert (Bullhead), Marc-Daniel Dichant (In Darkness), Damon D'Oliveira (The Book of Negroes) and Michael Frislev (Fargo).
"It's a banner year for the line-up of producers and experts," said TAP director, Jan Miller. "And we are really encouraged by the feedback from the growing list of TAP alumni."
Nadja Radojevic, EPI's CEO and director of training commented: "We are very proud to launch Trans Atlantic Partners' eighth edition and welcome our TAP producers to another strong programme of intensive co- production training and networking."
The initiative is presented by Germany's The Erich Pommer Institut (EPI) with the support of Telefilm Canada, Canadian Media Producers Association, and International Film Partners.
Full list of participants:
EUROPEAN PRODUCERS
Paolo Benzi, Founder, General Manager, OKTA FILM, Italy | Producer THE OTHER SIDE (LOUISIANA) 2015 (Official Selection – Un Certain Regard, Cannes Film Festival; Busan International Film Festival)
Trond Berg-Nilssen, Head of Drama, FilmhusetTV, Norway | Producer LILYHAMMER 2011
Colin Day, Founding Partner, Rickshaw Entertainment, UK | Producer QUEEN OF CARTHAGE 2015 (Montreal World Film Festival)
Janni Helleskov, Sequoia Global Alliance, Denmark | Producer MIT FIFTY/FIFTY LIV 2016
Violetta Kaminska, Apple Film Production, Poland | Co-producer UNDER ELECTRIC CLOUDS 2015 (Silver Bear, Berlinale; Asia Pacific Screen Awards)
Anne Marie Naughton, Park Films, Ireland | Producer THE CANAL 2014 (Tribeca Film Festival)
Alexander Weimer, Managing Director, MovieBrats Pictures, Germany | Producer LOST PLACE 3D 2013
CANADIAN PRODUCERS
Kyle Bornais, Executive Producer, Co-Founder, Farpoint Films | Producer WILD CHERRY 2010
Jason Brennan, Nish Media | Producer LE DEP 2015 (Karlovy Vary, RainDance)
Donna Davies, President, Ruby Tree Films Inc. | Writer, Producer, Director FANARCHY 2015 (Best Documentary, Boston Sci-Fi Film Festival 2015; Best Documentary, Nova Scotia Screen Awards, 2016)
Nicole Hilliard-Forde, Motel Pictures | Producer THE OTHER HALF 2016 (Narrative Competition, SXSW Film Festival; Chicago Critic's Choice Film Festival)
Jane Loughman, Monkeys & Parrots | Producer DEBUG 2015
Lori Lozinski, President, Violator Films | Producer ONCE THERE WAS A WINTER 2016
Jeremy Torrie, President, Bandwidth Digital Releasing | Co-writer, Director, Producer JULIANA & THE MEDICINE FISH 2016
Barbara Willis Sweete, President, Willis Sweete Productions | Producer, Director SONGS OF FREEDOM 2015
AMERICAN PRODUCERS
Peggy Cafferty, CEO, Dahooma Productions | Producer YOU BURY YOUR OWN 2015 (Best Feature, Art of Brooklyn Film Festival)
Victoria Cordova, Content Creator, Red Flag Productions | Producer MOO MOO & THE THREE WITCHES 2015
Daryl Freimark, President, Hardball Entertainment | Producer FIVE STAR 2015 (Best Editing, Tribeca Film Festival; Venice Days)
Kimberly Parker, Bright Citrus Productions | Producer THOSE PEOPLE 2016 (Audience Award, Best U.S. First Feature, OutFest 2015; Audience Award Winner, Best Narrative Feature NewFest 2015)
Krista Parris, Founder, Parris Pictures | Producer THE FLY ROOM 2015-2016 (Woodstock Film Festival 2014)
Matthew Smaglik, Smaglik LLC I Producer DIVERGE 2016 (Winner US in PROGRESS, Paris 2015; Frontiers Work in Progress)
Mayuran Tiruchelvam, Dodgeville | Co-Producer, Co-Writer THE GIRL IS IN TROUBLE 2015 (BAM New Voices in Black Film 2014)
Laura Wagner, CEO, Bay Bridge Productions, Inc. | Producer IT FELT LIKE LOVE 2014 (Sundance Film Festival 2013, International Film Festival Rotterdam 2013)
INTERNATIONAL PRODUCERS
Jaspreet Kaur, KR Movies & Entertainment, India | Producer BAWAL 2015
Maynard Kraak, West Five Films, South Africa | Producer, Director SUNSHINE LIMITED 2016