Kate Harwood, Oona King among executives to express support for more regulation.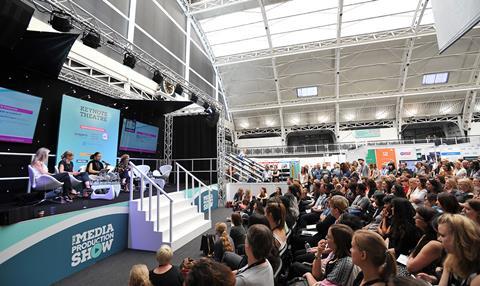 BFI board member Baroness Oona King and former BBC drama head Kate Harwood have backed recent calls for diversity quotas to be attached to the UK film and TV tax relief.
Speaking at MBI's Media Production Show in London during a session on gender equality, panellists including King, Euston Films managing director Harwood and War & Peace and The Awakening producer Julia Stannard expressed support for building quotas into the UK's film and high end drama incentives.
At Screen and Broadcast's Media Summit earlier this week Ken Loach producer Rebecca O'Brien suggested making tax credits dependent on "certain diversity boxes being ticked".
Former BBC head of drama Harwood said: "Rebecca's [O'Brien's] suggestion about tax breaks and diversity is such a good idea. I think it's a bit of a no brainer."
Stannard agreed: "Our industry is largely a freelance industry…There is little regulation of small independent production companies. The fact that the tax credit is being brought into [the discussion] is very valuable.
"Often it's about the bottom line so if you had to hit certain diversity targets to access the credit then absolutely you would see a change [in diversity levels]. It's a great idea."
Childcare support
King, who said she "certainly supports the idea", also voiced support for ongoing BFI discussions surrounding childcare help for single writers and directors, designed to increase the number of women in the industry.
However, Virginia Gilbert, director of 2013 drama A Long Way From Home, claimed to have mixed feelings about the prospect of institutional support.
"It's wonderful if someone wants to pay for my childcare if I get a job, but on the other hand is that money that could go into making someone's film?," she said.
"I would rather see money spent on allowing crew on set to have children with them. In the UK we used to have on set nurses and nannies. But at the same time we have to be realistic. We understand the lifestyle of this job when we enter the profession."
A raft of UK film funding bodies have taken up the BFI's 'diversity standards' since they were launched in 2014. BFI Film Fund director Ben Roberts is one of a number of executives who support the extension of that quota to inward investment films which benefit from the UK tax incentive.