Universal has moved the upcoming Illumination Entertainment Benedict Cumberbatch starrer Dr. Seuss' How The Grinch Stole Christmas from November 10, 2017, to November 9, 2018.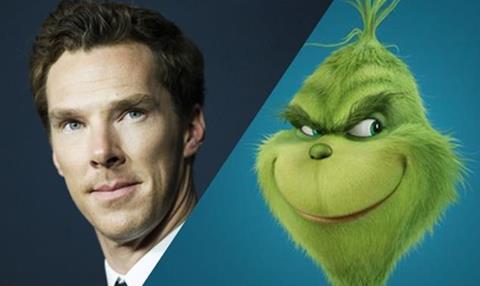 Studio sources said the move was designed to give the film-makers as much time as they needed and said that they wanted to keep the animated film within the November US holiday season corridor.
Cumberbatch will voice the title role of The Grinch, which was announced back in April at CinemaCon. Pete Candeland and Yarrow Cheney will direct from Michael LeSieur's adaptation of the Dr. Seuss book.
Illumination chief Chris Meledandri produces with Janet Healy and Scott Mosier, while Audrey Geisel and Chris Renaud are executive producers.