The Japanese film and television star makes his English-language debut in Lava Bear Films' supernatural thriller, currently in production in Japan.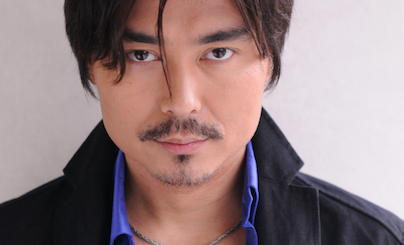 Good Universe continues international sales on the project. Sony Pictures Worldwide Acquisitions previously acquired rights in multiple territories including Australia, Spain, Eastern Europe and all of Asia excluding Japan.
Natalie Dormer, Taylor Kinney and Eoin Macken star in the film about a woman that goes in search of her missing sister in the notorious suicide site of Aokigahara Forest at the base of Mt Fuji.
Ozawa will portray the forest guide Michi. His credits include the NHK historical drama Tokugawa Yoshinobu, The Pig's Retribution, April Fools, The Hot Road and The Brain Man.
Jason Zada directs from an original idea by David S Goyer. Sarah Cornwell and Nick Antosca wrote the screenplay and Tory Metzger and David Linde of Lava Bear produce with Goyer via his Phantom Four.
Len Blavatnik, Aviv Giladi and Lawrence Bender serve as executive producers for co-financiers AI Film.
Gramercy Pictures has scheduled a January 8 2016 nationwide US release.