Alba August shines as Pippi Longstocking author Astrid Lindgren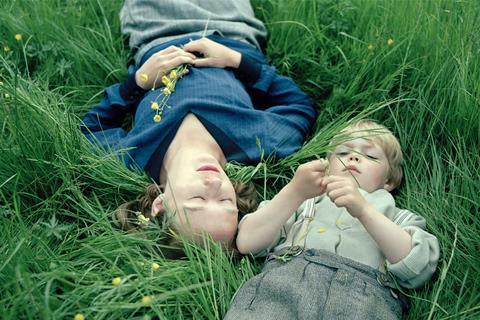 Dir: Pernille Fischer Christensen. Sweden, Germany, Denmark. 2018. 123 mins
The early life of much-loved children's writer Astrid Lindgren (best known for Pippi Longstocking) is explored in this heartfelt, solid drama. Using the fan letters of children as touchstones, the film tells a story which contains many of the same stirring qualities – resilience, triumph over adversity – which made Lindgren's fiction so enduringly popular. The production values are polished, as befitting a prestige treatment of a literary icon, although there is little of Lindgren's playfully mercurial spirit in a movie which takes markedly fewer risks than its protagonist. Ultimately, the driving force here is a beguiling performance from Alba August as the girl who survives a wrenching transition into a woman and a mother.
While the film is certainly not subtle, it is credibly heart-wrenching thanks to August's eye-catching central performance
The most receptive audience for the film will be in territories in which Lindgren's books are enduringly popular and her name immediately recognised. But this is an empathetically-told story which could generate lumps in throats even in audiences with only a passing familiarity with Lindgren's work. As such, it should be well-received in festivals and could enjoy some arthouse bookings.
Astrid as a young girl is a restless, jangling bundle of energy. Sitting in a stultifying protestant church service, it is all she can do to keep herself from shredding her prayer book from boredom. Later, to the horror of her God-fearing mother, she engineers elaborate wordplaying fictions around the story of Sodom and Gomorrah.
Life on the Ericsson homestead is hard – after hauling firewood and raking hay, her father permits her to warm her hands on the flanks of a cow. But an opportunity arises when Reinhold Blomberg (Henrik Rafaelsen), the editor of local paper the Vimmerby Times, needs an intern. Having read one of her stories, he invites Astrid for an interview. She proves eager to learn about journalism and, after an emancipating haircut which divests her of her Pippi plaits, about love.
When Astrid falls pregnant, she complicates Reinhold's already messy divorce. He promises marriage but warns her that, if he is found guilty of adultery, he will be sent to prison. To save her devout family from shame, and her future husband from jail, Astrid gives birth in Copenhagen, leaving her baby son with Danish foster mother Marie (Trine Dyrholm) until she is able to collect him. Meanwhile, with lessons in typing and stenography, she carves out her independence.
A palette of tasteful greys and earth tones warms markedly when the camera lingers on Astrid's face. She seems to be bathed in a warm, honey-drenched glow, the better to accentuate her all-round adorableness. In fairness, August is excellent in the role, capturing a childlike lack of inhibition and emotions which run close to the surface.
Although the story stops before Astrid starts writing seriously, or indeed before she becomes Astrid Lindgren (we meet the man who went on to become her husband, but only as a peripheral character), themes from her work bleed, not entirely subtly, into the story. "You can do this," she is told on several occasions. A child's voice, from one of the sacks of fan mail, underlines the point: "Your characters never give up".
Yet, while the film is certainly not subtle – the tinkling score fine tunes the emotional engineering of the most emotive scenes – this tale of a woman struggle to be reunited with her child is credibly heart-wrenching, thanks to August's eye-catching central performance.
Production company: Avanti Films, Nordisk Film Production Sverige
International sales: TrustNordisk info@trustnordisk.com
Producers: Maria Dahlin, Anna Anthony, Lars G. Lindström
Executive producer: Henrik Zein
Screenplay: Kim Fupz Aakeson, Pernille Fischer Christensen
Cinematography: Erik Molberg Hansen
Editors: Åsa Mossberg, Kasper Leick
Production Design: Linda Janson
Sound design: Andreas Franck, Bent Holm
Music: Nicklas Schmidt
Starring: Alba August, Maria Bonnevie, Trine Dyrholm, Henrik Rafaelsen, Magnus Krepper, Björn Gustafsson