Dir: Kiyoshi Kurosawa. France/Japan/Belgium. 2016. 132mins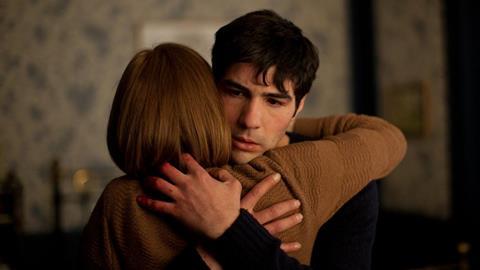 A ghost story that never comes to life, Daguerrotype aspires to be an elegant exploration of grief, greed and obsession but instead succumbs to its own mannered construction. Working in French for the first time, Japanese director Kiyoshi Kurosawa creates a claustrophobic world whose characters are metaphorically and literally tormented by the dead, resulting in a protracted, fairly obvious melodrama which is not nearly as tragic as its makers believe.
Kurosawa consciously evokes the tingling dread of gothic horror, emphasising general unease over gore or scares.
Premiering at the Toronto Film Festival, this romantic drama will benefit from a cast that includes Tahar Rahim, Constance Rousseau, Olivier Gourmet and (in a small role) Mathieu Amalric. Daguerrotype is set for release in Japan in October, heading to France early next year, but lukewarm festival buzz could deter art-house audiences, despite Kurosawa's track record as a filmmaker of horror (Pulse) and family dramas (Tokyo Sonata).
Rahim plays Jean, the new assistant to a demanding photographer, Stéphane (Gourmet), who has abandoned a celebrated career doing fashion shoots to concentrate on daguerreotypes, a 19th-century process that captures an image on a silver plate, requiring the subject to stand motionless sometimes for an hour or longer.
Jean falls under the spell of Stéphane's enigmatic daughter Marie (Rousseau), who often poses for her father's old-fashioned portraits, taking the place of her recently deceased mother. But Marie, who also has feelings for Jean, dreams of escaping her father's studio and living her own life, a decision that is complicated by a freak accident and an attempt by French developers to buy Stéphane's lucrative land.
Though he sets Daguerrotype in the present, Kurosawa consciously evokes the tingling dread of gothic horror, emphasising general unease over gore or scares. And at least initially, the movie's slow-burn intrigue has its pleasures, the filmmaker incorporating Stéphane's antiquated photography and palatial, crumbling rural estate to give Daguerrotype a timeless, almost dreamlike quality.
But despite Kurosawa's realistic tone — all the better to surprise us when something uncanny occurs — the film becomes progressively sillier. Without revealing any twists, let it be said that Stéphane's dead wife isn't so dearly departed — and that another person will be joining her unexpectedly in the great beyond, although that doesn't mean the character will be abandoning the story.
Composer Grégoire Hetzel's mournful score very faintly echoes Bernard Herrmann's from Vertigo, a clear indication of Kurosawa's ambition at crafting a grand, doomed romantic tale. Unfortunately, his characters' inability to let go of the dead contains little pathos, the performers slipping into a more theatrical acting style that doesn't square with Kurosawa's restrained direction.
Meanwhile, Amalric and Malik Zidi enter the film to set in motion an additional story thread: Zidi's aggressive developer recruits Jean to convince Stéphane to sell his land. Eyeing a healthy commission if he can trick Stéphane into signing away his property for much less than it's worth, Jean is consumed with passion for Marie but is also conniving and unscrupulous when dealing with her father. In theory, this juxtaposition could produce a nuanced character, but Rahim is drab as both a moonstruck romantic and a calculated schemer. This proves to be a mortal blow since much of Daguerrotype depends on our conflicted response to an antihero who justifies his behaviour as a way to help Marie move on from Stéphane.
Gourmet overdoes Stéphane's eccentric-artist persona, while Rousseau's porcelain beauty reveals no depth underneath, severely limiting our ability to connect with her and Jean's burgeoning, challenged relationship. When the plot twists come, they don't entangle us deeper into these people's web so much as force the convoluted storyline collapse under its own weight.
Production companies: FILM-IN-EVOLUTION, Les Productions Balthazar, Frakas Productions, Bitters End, Arte France Cinéma, Arte, Ciné+, the Centre National de la Cinématographie et de l'image animée, Procirep-Angoa, Eurimages, the Centre du Cinéma et de l'Audiovisuel de la Fédération Wallonie Bruxelles, the Agency for Cultural Affairs, Government of Japan, Proximus, Vap, Wowow, Cofinova 11, Cinéfinance Tax Shelter, Version Originale Condor
International sales: Celluloid Dreams, info@celluloid-dreams.com
Producers: Michiko Yoshitake, Jérôme Dopffer
Screenplay: Kiyoshi Kurosawa, Catherine Paillé, Eleonore Mahmoudian
Cinematography: Alexis Kavyrchine
Production design: Pascale Consigny, Sébastien Danos
Editor: Véronique Lange
Music: Grégoire Hetzel
Main Cast: Tahar Rahim, Constance Rousseau, Olivier Gourmet, Mathieu Amalric, Malik Zidi