Dir: Gary Ross. US. 2016. 139mins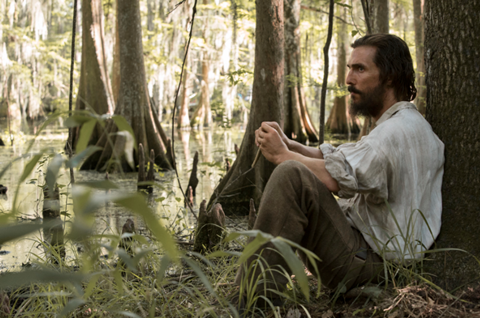 More history lesson than compelling narrative, Free State Of Jones is an example of what can happen when honourable intentions outpace vision or execution. Director-screenwriter Gary Ross has unearthed a forgotten chapter of the US Civil War in which a ragtag group of Mississippians took up arms against the Confederacy — even though, in theory, they were fighting on the same side of that bloody conflict. But although occasionally stirring, the film rarely rises above the level of intriguing anecdote, resulting in a drab drama enlivened somewhat by Matthew McConaughey's empathetic performance.
'Free State' righteously picks at the country's lingering scars. But the movie's spare, mostly unsentimental style too often morphs into an uninspired, dignified glumness
Opening in the US on June 24 before expanding globally during the summer and early autumn, Free State appears to be a tough commercial proposition. Intentionally eschewing the emotional pyrotechnics and sweeping battle scenes one associates with a war drama, this dry tale will need every ounce of McConaughey's star power to attract viewers.
Set largely in the 1860s and '70s, Free State tells the true story of Newton "Newt" Knight (McConaughey), a simple Mississippi farmer working as a medic for the Confederacy during the Civil War. Disillusioned by the conflict, which he sees as nothing more than a battle to protect the interests of rich Southerners, Newt deserts his regiment, deciding to oppose the Confederacy's greed and defend his property against the government's excessive taxation.
His one-man rebellion quickly finds followers, though, and Ross (who directed the first Hunger Games and Seabiscuit) chronicles how this band of white farmers and black slaves formed an unlikely coalition bonded together by their shared desire to live free. Newt's insurrection brings him into conflict with the Confederacy army, creating a situation in which Southerners were fighting Southerners at the same time that the Confederacy was battling the Union. And after the Union wins the war, Newt discovers that the South won't so easily accept that slaves are to be emancipated, triggering new cycles of bloodshed and racial strife.
With almost a dozen historical consultants listed in the end credits, Free State strives to be as factually accurate as possible. (To this end, a separate website has been created that cites the source material for the film's different scenes and characters.) In that same spirit, Ross chooses a stripped-down storytelling approach that emphasises the social and political context which informs Newt's actions. Character development is kept to a minimum so that the rebels' cause is highlighted more than the rebels themselves.
It's clear that Free State means to draw connections between 19th century America during one of its most tumultuous periods and the country as it is today, where inequality still exists and wars continue to be fought by the poor in service of the wealthiest. (The parallels are underlined by recurring flash-forwards to a 1948 trial in which one of Newt's descendants is facing charges over a then-unlawful mixed-race marriage with a white woman, the state of Mississippi insisting that the defendant is partly black.)
An exploration of America's racist past and ongoing inability to treat all of its citizens fairly, Free State righteously picks at the country's lingering scars. But the movie's spare, mostly unsentimental style too often morphs into an uninspired, dignified glumness. No matter how much Ross drapes the story in solemnity, Free State's weak dramatic pulse keeps Newt's quest from having much impact. Aside from an arresting, brief gunfight between the rebels and the Confederacy, the film plays like an illustrated history book, each scene explaining the logic behind the rebels' machinations but infrequently bringing them to life.
As Newt, McConaughey is understandably understated, focusing on the man's quiet decency. But he's largely a blandly noble cipher, and so when he falls in love with a sweet slave named Rachel (a luminous but tamped-down Gugu Mbatha-Raw) after abandoning his loyal white wife Serena (Keri Russell in a thankless role), the revelation isn't provocative, surprising or illuminating. By resisting the desire to editorialise, Ross makes history colourless rather than awash in passion or hard-fought principles. One suspects he wanted to avoid Hollywood cliché, but in doing so he seems to have misplaced the vibrant lifeblood that gives any story a reason to be told.
Production companies: STX Entertainment, Huayi Brothers Pictures, IM Global, Route One Entertainment, Union Investment Partners, Vendian Entertainment, Bluegrass Films, Rahway Road, Larger Than Life
US distribution: STX Entertainment, www.stxentertainment.com
International sales: IM Global, info@imglobalfilm.com
Producers: Scott Stuber, Jon Kilik, Gary Ross
Executive producers: Robin Bissell, Leonard Feder, Leonard Hartman, Bruce Nachbar, T.G. Herrington, Wang Zhongjun, Wang Zhonglei, Jerry Ye, Donald Tang, Stuart Ford, Matt Jackson, Russell Levine, Lee Jea Woo, Chris Lytton, Robert Simonds, Adam Fogelson, Oren Aviv, Christopher Woodrow, Michael Bassick
Screenplay: Gary Ross, story by Leonard Hartman and Gary Ross
Cinematography: Benoit Delhomme
Production design: Philip Messina
Editors: Juliette Welfling, Pamela Martin
Music: Nicholas Britell
Website: www.FreeStateOfJones.movie
Main Cast: Matthew McConaughey, Gugu Mbatha-Raw, Mahershala Ali, Keri Russell