Prolific young director Vadim Kostrov bases his fourth film on his own life in Putin's Russia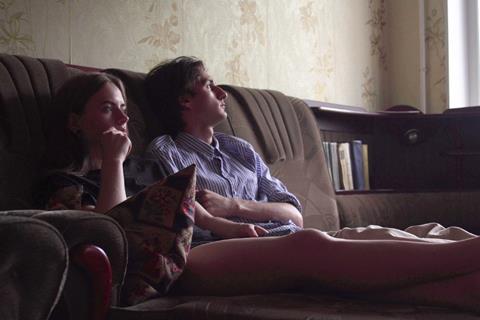 Dir/Scr: Vadim Kostrov. Russia. 2021. 116mins
Hailed in certain quarters as the great new hope of Russian cinema, 22 year-old Vadim Kostrov gives at least some cause for cautious optimism with what is already his fourth feature-length work, Orpheus. Like his previous projects it's a docu-fiction hybrid, here based on the lives of himself and his friends in his provincial home-city Nizhny Tagil, and it cries out for the attentions of an independent editor—Kostrov himself handles cutting duties as well as sharing the cinematography credit with Artem Nilov.
The expertise of a more experienced editor would likely pay significant dividends
While essentially and unapologetically festival-oriented, Orpheus needs to be at least checked out by anyone interested in what independent-minded, artistically-oriented younger people in Putin's Russia are thinking and doing. Kostrov is surely among the most prolific of world filmmakers under 25: Orpheus bows in the main competition competition at FIDMarseille only weeks after his Summer did the same at Sheffield's Doc/Fest, landing a special mention from the jury.
Kostrov may well develop into the real deal, provided he isn't knocked off course by excessive hype at this embryonic stage in his precocious career. He has here constructed an uneven portrait of somewhat listless youth, who come together to drink, chat and to listen to or perform music. Nobody seems especially politicised; the closest to a radical or challenging viewpoint is Kostrov himself, who 'plays' the main supporting 'character'. Whether or not he is expressing his own opinions or those of a semi-fictionalised, somewhat sophomoric individual named 'Vadim Kostrov' is left up to the viewer, given the project's knowing air of teasing ambiguity.
Likewise, it's quite difficult to ascertain whether everything has been as casually thrown together as it seems: we intimately observe Anna, a young female contemporary of Kostrov's (a throwaway line of dialogue establishes that both are 21), navigating what we presume is a typical weekend, executed in observational fly-on-the-wall style. Anna is a part-time musician, strumming on her guitar and warbling a downbeat love song in the picture's 21-minute pre-title-card prologue, then much later performing in an ad-hoc apartment concert during the climactic sequence of woozy, boozy hedonism (this extended capper is somewhat messily followed by several shorter epilogues and codas).
Anna happens to be in a same-sex relationship, unremarkable in itself but relatively daring in its baldly frank presentation here given the current Russian government's increasing hostility to all things LGBTQ. She's an essentially passive kind of protagonist, undemonstrative in expression and conversation: during a lengthy sequence with Kostrov, the pair sitting after sundown on a Nizhny Tagil hill, she's much more listener than speaker.
In this centrepiece the writer-director delivers musing speeches which have the makings of a personal philosophical manifesto: "You see we're here, alive. We exist… Everything now is as if we're non-existent," he opines, criticising the residents of "small towns" who "are living as if on rails," the people of his industrial home city stuck in a work-dominated destiny from which they have no real desire to escape. "Every time there is a choice, even if you have nothing," he goes on. "It's like the song of Viktor Tsoi."
This is one of several references the film makes to USSR-era musical renegades, Tsoi being the semi-legendary frontman of the rock band Kino who was killed in controversial circumstances at the age of 28. In the first sequence at Anna's apartment, an LP sleeve is visible featuring the distinctively bearded face of Vladimir Vysotsky, a Muscovite folk-singer-songwriter (and occasional actor) of the 1960s and 1970s who also expired far too young (at 42) and whose rowdy example continues to inspire thousands across Russia. But there's little of Tsoi or Vysotsky's fiery energy in Orpheus, whose twentysomethings have have a becalmed, detached air.
Kostrov, whose sensitively intellectual appearance makes him look like he's stepped straight from Bresson's Le diable probablement, directs in a slow-burning, often patience-taxing style, extending shots and scenes long after their point has been made. The expertise of a more experienced editor would likely pay significant dividends, smoothing the edges of this rough diamond's evident observational talents and ensuring that the end result captivates more than it enervates.
Production company: Mal de Mer Films
International sales: Mal de Mer Films, Moscow (info@mal-de-mer.com)
Producer: Gleb Piryatinskiy
Editing: Vadim Kostrov
Cinematography: Vadim Kostrov, Artem Nilov
Main cast: Anna Naumova, Vadim Kostrov, Gosha Gordienko, Viktor Firsov