Zhu Zhu will star in the remake of the cult German thriller.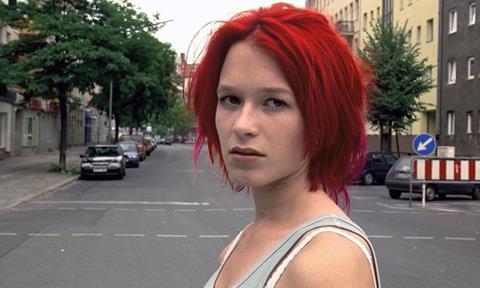 China's Road Pictures has unveiled a slate of new productions, including a Chinese-language remake of 1998 German breakout hit Run Lola Run.
Announced at the recent Beijing International Film Festival (BJIFF), the remake will star Chinese actress Zhu Zhu (Marco Polo), who will also executive produce.
Based in Beijing with an office in Los Angeles headed by Julien Favre, Road Pictures is also co-financing Andrew Niccol's upcoming sci-fi thriller Anon, starring Clive Owen and Amanda Seyfried, with Germany's K5 Media Group. The film is currently in post-production for release later this year.
Road Pictures also announced several new projects at the BJIFF event including The Diamond Age, an adaptation of Neal Stephenson's cult sci-fi novel, produced in association with Lauren Selig, Barry Levine and Mike Bundlie, which is being scripted by Karl Gajdusek.
Other projects unveiled by Road Pictures include English-language TV series Creation Of The Gods, produced in association with Lloyd Levin and Beatriz Levin and developed by David Hayter; and sci-fi romcom Robots, produced with Stephen Hamel and written by Anthony Hines and Casper Christensen.
"Road Pictures is a global film and entertainment company with activities covering the film industry's entire value chain. We have an international team with expertise in production, film marketing and entertainment marketing. Together with our international partners, we aim to deliver quality films which will combine Chinese culture and the universal appeal of Hollywood cinema to create truly global entertainment," said Road Pictures founder Cai Gongming.
Road Pictures' slate also includes two previously announced projects – action comedy US 66, produced with Greg Shapiro and written by Roger Avary; and action thriller Straw, produced with Steven Chasman and Jason Statham and written by Kurt Wimmer.
The company's latest production, China-Italy-Belgium co-production Coffee, directed by Cristiano Bortone, played in competition at BJIFF.