The US director talks about her tribute to small-town Montana, which receives its international premiere in competition at International Film Festival Rotterdam (IFFR).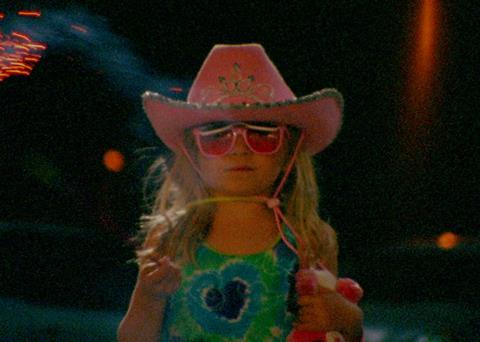 Tired Moonlight is Britni West's tribute to small-town Montana. The Minneapolis and New York-based filmmaker shot her film (competing in the Tiger Competition) over two summers. Much of it is based in her hometown, Kalispell.
"I've been living away for the last ten years but I come home every summer for a couple of months and just wander around, ride my bike and go for hikes,' West (an experienced set decorator and production designer) says of pull of her old Montana roots. "It's the place where I feel the best. I really wanted to make a film here. When I started thinking about, all these memories I had of different things in my life were coming back to me…I tried to wrap all of that up in some kind of story."
Why the title? "We went over and over trying to find a title that fit because it is such a strange movie to be able to put your finger on," the director reflects. Tired Moonlight somehow seemed to "encapsulate" the themes of Tired Moonlight, a film which explores the intrigues and comic side of small town life.
Novels and movies set in Montana often tend to be westerns or stories about cowboy loners. "I love those things but that is not really what the experience of living here is like." The director talks of the generosity of the locals and of their willingness to open up to strangers.
West made sure she was in town during the annual 4th July celebrations when an "epic" firework display is held.
The paradox is that inhabitants feel the urge to escape the small town and yet are drawn to its beauty. West herself can't understand why anyone would want to leave. "It has becoming baffling to me to read stories about people I kew in high school who couldn't wait to get out of here and never want to come back. That is really confusing to me - I spend all of my time working and saving so I can come back."
One of the actors (and the associate producer of the film) us Alex Karpovsky, who co-stars in HBO's Girls and appeared in the Coen brothers' Inside Llewyn Davis. Karpovsky is an "old friend" who was "really interested" in West's ideas for the film. He ended up playing "Crazy Mike," the son of a Russian woman.
Casting was sometimes done on the hoof. West met RainLeigh Vick, four years old at the time of shooting, by chance. "She was the best thing I could ever have hoped for. She would do anything we asked of her…it was really nice to have her around and she added a lot of lightness to the film."
West did everything on the film: wrote, directed, produced, edited, dealt with the locations and even "tried to make sandwiches for everyone." The post-production has taken many months. "I started out in a narrative direction but I realised that wasn't really working and capturing the essence of the footage and the people I'd met here. So I took that all apart - and started down a more poetic path!"