"Coming-of-middle-age" drama received world premiere at IFFR.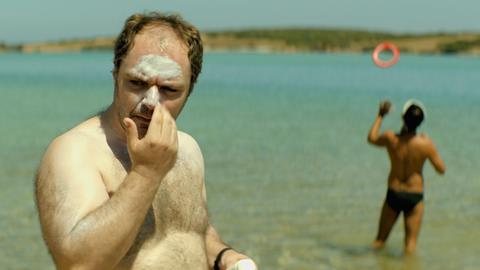 New York-based sales firm Visit Films has acquired worldwide rights excluding Greece and Cyprus for Suntan.
The dark "coming-of-middle-age" drama received its world premiere at International Rotterdam Film Festival (IFFR) on Tuesday (Feb 2), where it is competing for the VPRO Big Screen Awards.
The film stars Makis Papadimitriou (L, Chevalier) as Kostis, a lonely, middle-aged doctor of a tiny holiday island. When he meets and falls for Anna, a 19-year-old tourist, he begins spending nearly all of his time partying with her and her group of wild friends. But what starts as a rediscovery of his long-lost youth, however, slowly turns into an obsession as Kostis becomes willing to do whatever it takes to keep Anna.
Written and directed by Argyris Papadimitropoulos (Wasted Youth), the film also stars Elli Tringou, Milou Van Groessen, Dimi Hart, Hara Kotsali, and Marcus Collen.
It marks Papadimitropoulos' third feature film following box office success Bank Bang in 2008 and his follow-up, Wasted Youth, which opened the 40th IFFR in 2011 .
Suntan is produced by Papadimitropoulos's Oxymoron Films and Phaedra Vokali of Greek independent production company Marni Films.
Visit Films' Ryan Kampe said: "When we saw the mix of raw youth driven sexuality and focused, super observant filmmaking, we knew this film was something special. The film is like a trip to paradise that ends in the emergency room."