Bosnian writer-director Ines Tanović talks about her first feature Our Everyday Life, which screens in Sarajevo Film Festival's competition.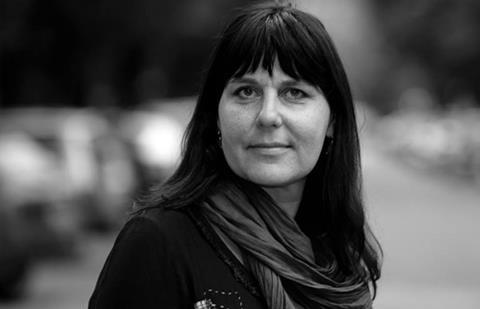 The story of a middle-class Sarajevo family which struggles with all the problems typical for their society - unemployment, the advance of ruthless liberal capitalism, immigration, and illness - stars Serbian actors Uliks Fehmiu (Redemption Street, White White World), and Boro Stjepanović, stalwarts of Balkan cinema Emir Hadžihafizbegović and Jasna Ornela Bery, and Croatia's Nina Violić and Goran Navojec.
It is a co-production of Dokument Sarajevo, Croatia's Spiritus Movens and Slovenia's Studio Maj.
Tanovic talks to ScreenDaily about her film, her approach to film-making and her view of the position of women in Balkan and European cinema.
Where does the idea and inspiration for Our Everyday Life come from?
Partly it comes from my experiences. Many scenes in the film originate from my family life. I gathered together some scenes and ideas from my parents, and the atmosphere of my home when I was a child. I really like how the film turned out and how I feel it, as opposed to just seeing the images and hearing the sounds. I believe I managed to deliver the feeling and emotions that I intended to.
How did you select the cast? Especially unexpected but successful is the casting of Uliks Fehmiu.
As a director, I feel responsible for all aspects of making a film. When I was Iwriting the script, I had a clear idea whom I wanted for which role. I think the film is very powerful because Uliks, Emir and Jasna feel like a real family.
But the tough decision was to have two actors only six years apart to play father and son- Emir is six years older than Uliks. Everybody I consulted thought it was impossible, but I was convinced that they can deliver this relationship as actors, not through make-up, but with their approach. And they did.
In your documentaries, you tackled some very specific topics from the war in Bosnia. In your first feature film, there are no direct connections with the war-related subject matter.
My opinion as a film-maker is that documentary films are much stronger as a form for depiction of war-related themes. Life itself is much more powerful than anything you can re-create in a fiction film. I made the films about war in the documentary genre because I had actual live material to shoot, and I didn't have to re-create anything, because the war is still all around us in Bosnia. Wherever you turn the camera to, you can film the consequences of war - the poverty, the ruined buldings, religious temples and cultural institutions.
On the other hand, it was much more important for me to make a fiction film about everyday life. Maybe you don't see the war per se in my film, but our life today is strongly affected by consequences of war. As a society, every day we are struggling with the problem that started 20 years ago. The war has never left our state of mind.
In the light of the conference on gender equality in film and the declaration that was signed in Sarajevo, how do you feel personally about the position of women in film-making? Bosnia is one of the rare European countries where the most prominent directors are women.
I can speak from my own perspective. I always think of myself as a film-maker and not as a male or female director. I was raised by parents who are a film director and an editor, and I've practically always been in this business. I deal with all the problems that both my father as a director had, and my mother as an editor.
Of course, when Jasmila Žbanić and Aida Begić broke out to the scene, it was very refreshing, because normally this is considered a man's job because it is very tough. It's not just because men are superior and do not allow women to be directors, it's also because in the past women themselves did not choose to be directors. At the Sarajevo Film Academy, there is now an equal number of women and men studying directing. So in Bosnia, this now a normal situation.
I am always surprised how male members of the crew are open and want to work with female directors, and not perceive them differently because of their gender. It is crucial that a director knows exactly what he or she is doing and that they are sure what they want to get on a certain shooting day. If this is the case, people will respect you regardless of your gender. And from my experience, women are usually better prepared and serious about what they are doing. Perhaps women have a stronger drive to show that they are equal to men in this job.