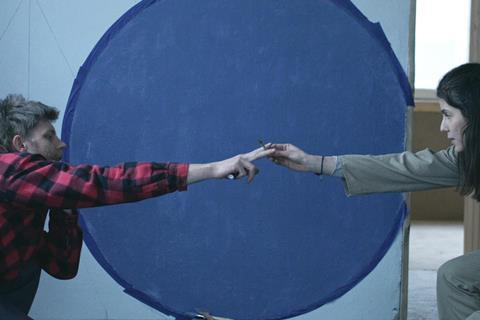 Polish Days, the industry strand of Poland's New Horizons International Film Festival (NHIFF), is readying its signature mix of screenings, project presentations, and work-in-progress meet-and-greets, to run online as a standalone event this year from July 27 to 29.
The event, run by the New Horizons Association with the Polish Film Institute, has established itself as one of the most important industry events in Eastern Europe. Normally held in Wroclaw during NHFF in July, the organisers were keen for the show to go on this month despite the Festival itself postponing until November 5- 15.
Weronika Czołnowska, head of industry at New Horizons Association, says the aim is to give the Polish industry a shot in the arm after the last few months of enforced inactivity.
"Over the last three years, our event has grown in terms of the number of guests and accompanying events," Czolnowska explains. "Suddenly people are getting in touch with us, saying they would like to participate. They want to know what's happening in Polish cinema."
Polish Days will feature six completed films, eight works-in-progress, and a further 10 projects in development.
The six features are Jan Holoubek's 25 Years of Innocence, Grzegorz Jaroszuk's Dear Ones, Dawid Nickel's Love Tasting, Maciek Bochniak's Magnesia, Grzegorz Zariczny's Simple Things, and Magnus von Horn's Cannes 2020 label title Sweat.
The projects screening as works-in-progress are Maciej Barczewski's The Champion, Katarzyna Klimkiewicz's Autumn Girl, Jakub Piątek's Prime Time, Piotr Złotorowicz's Faithbreaker, Paweł Łoziński's Balcony Movie. Step into My Frame, Ola Jankowska 's Anatomia, Sylwester Jakimow's We'll Be Fine, and Piotr Chrzan's Masters Of The Planet.
Finally, the pitches being presented are Anna Kazejak's Fucking Bornholm, Jacek Lusiński's Subuk, Andrzej Jakimowski's Goat Mountain, Maciej Kawalski's Gentlemen Of Zakopane, Kuba Czekaj's Sorry, Poland, Igor Devold's Norwegian Dream, Maciej Mądracki, Michał Mądracki and Gilles Lepore's Trackers, Agnieszka Mania's Until The Heart Burns, Grzegorz Mołdas' I Still Wanna Be Yours, and Łukasz Ronduda's Fears.
High-profile works first presented at Polish Days in the past have included Agnieszka Holland and Kasia Adamik's crime drama Spoor, Anna Jadowska's drama Wild Roses, and Poland's 2020 best international film Oscar nominee Corpus Christi, from filmmaker Jan Komasa.
"The Polish Days brand mostly helps with the financing of a project and it draws the festival selectors' attention," says Mariusz Włodarski of Lava Films, which presented Sweat at project stage at the event.
International participants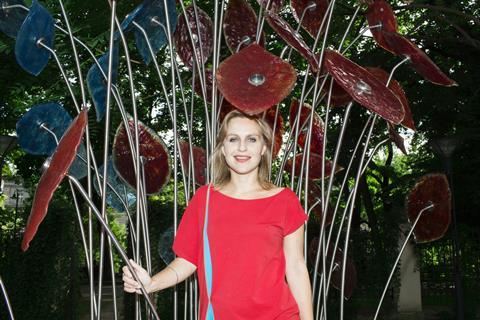 Some 100 international professionals are participating digitally this year, including international film festival programmers, sales agents, distributors, and film producers.
Czołnowska believes going online and showcasing Polish filmmaking efforts is a good solution as countries gradually emerge from the shutdown. She is planning further initiatives for later in the year. "In the autumn all these canceled and postponed events will begin to be resuscitated. It is possible that we will present some new initiatives later on," she says.
Previous attendees at Polish Days have included executives from international sales houses such as Films Boutique, Memento, LevelK, Wild Bunch, MK2, Luxbox, Alpha Violet and Intramovies, European distributors including Aero Films, MFA+ Filmdistribution, Just, Imagine Film Distribution, Soda Pictures, and Metrodome, and reps from broadcaster HBO, Canal+, Polsat and TVP.
Festival programmers from Cannes, Berlin, Venice, Rotterdam, Karlovy Vary, Busan, Tribeca and SXSW to name just a few also regularly participate Polish Days to track the hot new projects.
US In Progress
In addition to Polish Days this July, New Horizons Association is also gearing up for its US In Progress event which brings together US independent projects with Polish and European film professionals.
The 10th edition of the event will take place this year from November 11 to 13 as part of the American Film Festival in Wroclaw which has combined its dates with the rescheduled New Horizons International Film Festival (November 5-15). Both events aim to run as physical editions.
The three-day meet-and-greet opened its call for submissions on July 16 and will remain open at usinprogress.com through September 6th.
US In Progress will present six US narrative film projects to Polish sales agents and festival programmers as well as to representatives from top Polish postproduction studios. The event will also explore Polish co-production opportunities with US partners for projects with presentations and meetings timetabled.
Supported by the Polish Film Institute and the Ministry of Culture and National Heritage, US In Progress is usually held twice yearly with a June edition that takes place in Paris as part of the Champs-Elysees Film Festival. However, the event was cancelled this year and now all eyes are on November.