Mumbai-based Phantom Films is joining forces with Graphic India and Stan Lee's POW! Entertainment to co-produce a live-action feature, Chakra The Invincible, directed by Vikramaditya Motwane.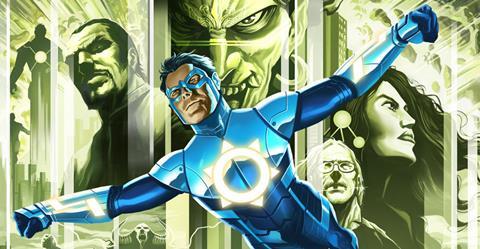 Motwane, a co-founder of Phantom Films, is working on the screenplay with Lee and Graphic India co-founder and CEO Sharad Devarajan. Phantom's Madhu Mantena will produce with Devarajan and POW! Entertainment's Gill Champion.
Motwane's agent, Datta Dave at Tulsea, brought the parties together and structured the arrangement.
Chakra The Invincible is the first Indian superhero created by Lee and Devarajan. The character was first launched as a kids animated film on Cartoon Network India two years ago. Three new animated TV movies are currently in production to be released on Cartoon Network and Toonami later this year.
Unlike the animated film, the live action version of Chakra will feature an older version of the character in his twenties, set against the backdrop of Mumbai.
"I'm a fan of Bollywood films and am really excited about launching Chakra The Invincible as my first Bollywood superhero movie," said Lee.
Devarajan added: "Stan Lee's characters have generated $15bn at the global box office, creating some of the most beloved icons in entertainment.
"With Vikram Motwane, we have been fortunate to find both a groundbreaking director and a passionate comic book fan, who will be able to create something uniquely Indian, but also authentic to Stan's pantheon of superhero storytelling."
Motwane's directing credits include Udaan (2010) and Lootera (2013). His partners in Phantom Films include Mantena, Vikas Bahl and Anurag Kashyap, whose latest film Raman Raghav 2.0 has been selected for the Directors' Fortnight section of this year's Cannes film festival.
Graphic India, founded by Devarajan, Gotham Chopra and Suresh Seetharaman, is owned by US comic book company Liquid Comics and CA Media, the Asian investment arm of The Chernin Group.