PRODUCER: Londoner Daniel Emmerson started out working as a location warden on National Treasure before moving onto production running on Ben Drew's Ill Manors.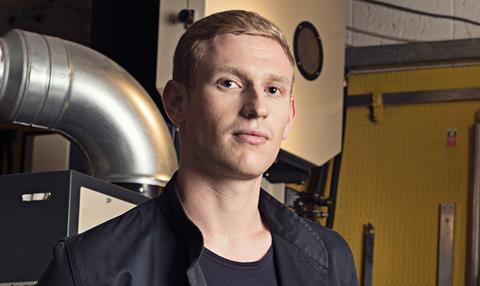 Click here for more Stars of Tomorrow
Ambitious, focused and open to opportunity, he set out to notch up whatever on-set experience he could, moving on to "lift boxes" at Working Title and assisting Debra Hayward at Monumental Pictures.
Emmerson then cut his producer's baby teeth on films including the India-set Jet Trash with Andy Brunskill at SUMS, where he began to build up his own slate.
Last year, Emmerson joined Michael Fassbender and Conor McCaughan's DMC Films, where he now works as in-house producer (although he is still pursuing projects he brought to the company, which will be made under the DMC label).
Assassin's Creed will be the next film Emmerson works on at DMC as associate producer, with Fassbender and Marion Cotillard starring for director Justin Kurzel.
He'll also work on Garagistas with BBC Films, starring Fassbender in a story based in the world of 1960s motor racing.
Emmerson is also carrying over his own exciting list of projects, such as the animated short film Robot & Scarecrow by director Kibwe Tavares, which is in post-production.
Another Tavares project, the futuristic feature The Kitchen, is with Film4 and written by Daniel Kaluuya, while Emmerson is also working on Calm With Horses, optioned from Colin Barrett's short story and to be directed by Nick Rowland.
Contact Sarah Stephenson, Troika sarah@troikatalent.com