Top brass at the Toronto International Film Festival industry office on Thursday revealed further details of next month's line-up of sessions scheduled to run from September 11-17.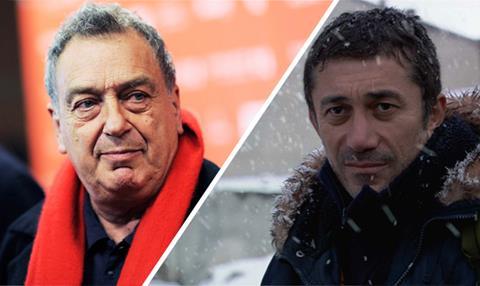 This year's Master Class participants are The Program director Stephen Frears co-presented by Pinewood Studios and Turkish master Nuri Bilge Ceylan, co-presented with the Directors Guild Of Canada.
Jia Zhang-ke of Mountains May Depart fame kicks off the Asian Film Summit with his Master Class.
The Moguls roster offer a chance to hear from Voltage Pictures chief Nicolas Chartier and Yu Dong of Bona Film Group, who will present at the Asian Film Summit.
The Industry Dialogues sessions supported by the Ontario Media Development Corporation include panels on casting, global budget variations, financing, digital marketing and revenue streams.
The Asian Film Summit supported by Telefilm Canada and co-presented by the China-West Filmmakers Alliance features Felice Bee of Huayi Brothers International and Jerry Ye of Wanda talking on the interplay between Hollywood and China.
An Xiaofen of Desen International Media and Andy Li of iQiyi will discuss censorship, distribution and exposure in the Chinese film industry.
The TIFF Doc Conference sponsored by A+E Studios features a full day of presentations and conversations kicking off with an on-stage conversation with Amy director Asif Kapadia.
Naomi Klein and Avi Lewis will talk about the adaptation of Klein's global warming jeremiad This Changes Everything and the power of documentaries to effect change, while comedian Bill Hader will talk about working on IFC's new comedic doc series with director Rhys Thomas.
TIFF Industry Conference mornings will present an overview of the day's theme or topic led by an industry guest followed by a Q&A.
Presenters include Bianca Goodloe of Goodloe Law, Lorenzo Soria of the Hollywood Foreign Press Association, Mike Goodridge of Protagonist Pictures and Danny Gabai of Vice Media.
Speakers on the inaugural Upfront: Gender In Media Discourse series features OddLot Entertainment owner Gigi Pritzker, Niija Kuykendall of Warner Bros Pictures and Rina Fraticelli of Women In View.
Industry programming highlights include Telefilm Canada Talent to Watch and the Telefilm Canada PITCH THIS! session.
"TIFF Industry is excited to present a line-up of cinematic masters, creative innovators and business visionaries to equip delegates with meaningful tools for success," said TIFF Industry Office director Kathleen Drumm.
"With a diverse range of topics from story development to sales and distribution, we offer an incomparable professional development opportunity for industry members at all levels of experience."