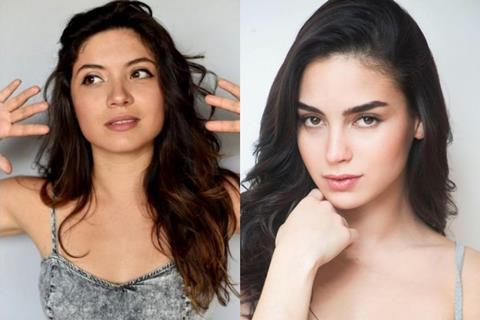 Starz president and CEO Chris Albrecht has ordered to series the half-hour drama Vida.
The show centres on two very different Mexican-American sisters from the Los Angeles eastside who are forced to return to their old neighbourhood, where they are confronted by the shocking truth about their mother's identity. Veronica Osorio has been cast in the role of Emma, and Melissa Barrera will play her sister, Lyn.
Tanya Saracho will serve as showrunner with Alonso Ruizpalacios directing the first episode. Big Beach TV will produce the series with executive producers Marc Turtletaub, Peter Saraf and Robin Schwartz. Lionsgate will retain all US and international multi-platform rights, including broadcast, home entertainment and digital for the series.
Venezuelan actress Osorio moved to New York City to perform at the Upright Citizens Brigade Theatre in 2008. Since relocating to Los Angeles, she has starred in the Coen Bros feature Hail, Caesar!, the upcoming Mosaic, and has had guest roles on NBC's The Carmichael Show and Netflix's Girlboss.
Barrera can be seen in the upcoming third season of Club De Cuervos on Netflix. She started her career in Mexico in the popular singing reality show La Academia. Barrera went on to star in the TV Azteca soap operas La Mujer De Judas and La Otra Cara Del Alma. The New York University-trained vocalist has had leading roles in Spring Awakening and Hoy No Me Puedo Levantar.
Ruizpalacios is a graduate of the London School of Dramatic Arts. He is currently in post-production on his feature Museo starring Gael Garcia Bernal. He is also in production on the new Garcia Bernal series Aqui En La Tierra for Fox International.
"Tanya explores identity, culture, gender and sexuality through the lens of a Latinix family and their community. It's a deeply personal and relatable series about coming back home and finally growing up," Albrecht said. Vida reflects the intersecting worlds of Latin and American descendants of all genders and sexualities and speaks to the heart of Starz's programming commitment to present compelling stories for traditionally underserved audiences. We are very proud to work with Tanya and help bring her vision to life."