Gant appointed features editor, Baughan joins as supplements editor.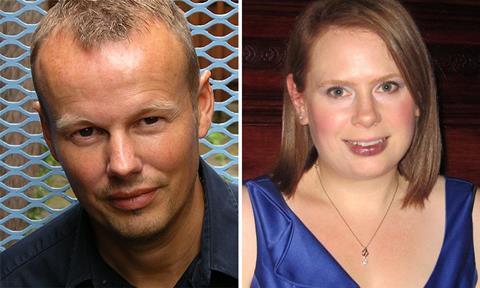 Screen International has appointed two new members to its London-based editorial team. Charles Gant has been named features editor and Nikki Baughan is joining as supplements editor.
Gant, who is joining Screen from Heat Magazine, will coordinate the commissioning, planning and editorial development of the features for Screen's multiple print editions, including monthlies, awards-season weeklies and festival dailies.
Baughan will oversee the commissioning and planning of Screen's festival and events supplements as well as brand-affiliated publications including UK In Focus, published in partnership with the British Film Commission.
Gant and Baughan will also contribute to Screen's digital offering Screendaily.com. They will both report directly to editor Matt Mueller.
An experienced and respected film journalist, Gant has been the film editor of Heat magazine since its launch. He is a former deputy editor at The Face magazine and has served on juries for BAFTA and Berlinale Shooting Stars. Gant also writes a widely-read column on box office for The Guardian, which he will continue to produce.
A former editor of both movieScope and Film Review magazines, Baughan has been writing about film for 15 years and contributes to various print and online publications, including Sight And Sound and The List.
Mueller said: "I have had the privilege of knowing and working with Charles and Nikki in their freelance roles and have always been hugely impressed by their editorial talents and industry knowledge. They are both insightful, perceptive, well-connected journalists and I am thrilled to have them joining the team at this time. I look forward to working closely with them as we take Screen to its next phase of development."
Gant and Baughan will both join Screen at the start of May.