Mediterranea, Mustang and Urok (The Lesson) to get distribution support.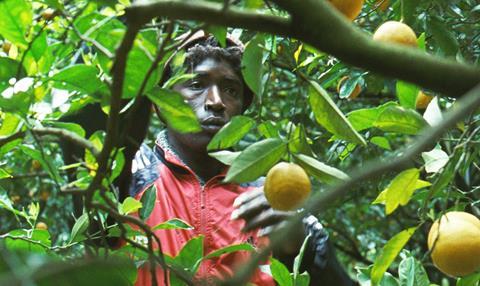 Jonas Carpignano's Mediterranea, Deniz Gamze Ergüven's Mustang and Kristina Grozeva and Petar Valchanov's Urok (The Lesson) have been selected as finalists for the Lux Prize.
The trio, revealed at a press conference for Venice Days by first vice president of the European Parliament Antonio Tajani and the president of the Committee on Culture and Education Silvia Costa, will be subtitled into all 24 official European languages and will be screened in more than 20 festivals.
The films will vie for this year's Lux Prize at the Venice Film Festival (September 2-12) with the winner receiving additional distribution support.
Mediterranea is Carpignano's feature film debut and is an adaptation of his 2011 short A Chjana; the topical story focuses on immigrants who make the difficult journey across the mediterranean from Africa to Italy. The film is a co-production between Italy, United States, Germany, France and Qatar.
Ergüven's Mustang, set in Turkey, follows five sisters who try to break out of a traditional, conservative society. The title is a France, Germany, Turkey and Qatar co-production.
Urok (The Lesson), the fiction feature debut of directing duo Grozeva and Valchanov and a Bulgaria, Greece co-production, is a social realist drama about a troubled schoolteacher.
This is the seventh year the European Lux Prize has run. The aim of the initiative is to identify films that "go to the heart of European public debate" and to provide a platform for them to be seen by a wider European audience.
In 2014, Pawel Pawlikowski's Ida beat Céline Sciamma's Bande de Filles (Girlhood)and Rok Biček's Razredni Sovražnik (Class Enemy) to win the prize; it then went on to win Best Foreign Language Film at this year's Oscars.