Preview of first feature-length VR film to be made available to festivalgoers.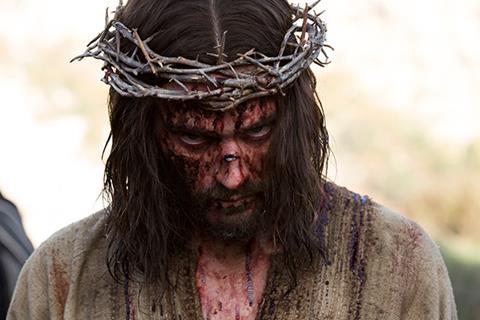 A virtual reality film based around the life of Jesus Christ is to be seen for the first time at the Venice Film Festival (Aug 31-Sept 10).
A 40-minute preview of Jesus VR - The Story of Christ will be made available to festivalgoers from Sept 1-4.
Producers Autumn VR and VRWerx (which previously made a VR game based on the Paranormal Activity films) claim it is the first feature-length VR film ever made.
The screening will be held in a new VR Theatre at Venice's Casinò, which will be equipped with 50 VR headsets for individual viewing on seats that pivot 360°.
It will be available this Christmas on all major VR platforms including Google Cardboard, Samsung Gear, Oculus Rift, PlayStation VR and the HTC VIVE.
The film follows the story of Christ from his birth to his resurrection, from his baptism to his first miracles, through the last hours of his crucifixion.
Itwas shot entirely in the Italian city of Matera in 4K 360° with more than 100 crew members and hundreds of extras.
Executive producer Enzo Sisti was previously involved with Mel Gibson's The Passion of the Christ. Father William Fulco, who was a religious advisor on The Passion of the Christ, takes the same role on Jesus VR.
The film was directed and produced by David Hansen with his partner Johnny Mac through AutumnVR and VRWERX's Alex Barder and Russell Naftal.
Alberto Barbera, director of the Venice Film Festival, said: "Jesus helps show the narrative and spectacular potential of this new technology, which until now has been limited to brief films.
"The presentation is particularly important because this year the updated film market, now called Venice Production Bridge, is also presenting six VR projects among the 40 proposed audiovisual products in search of financing, alongside movies, documentaries, TV series and web series.
"It is a sign of the attention the Venice Film Festival pays to the sweeping changes which are helping redefine the horizons of the production of images in motion."