The studio has set the digital release dates for its first two films under a previously announced experimental distribution strategy.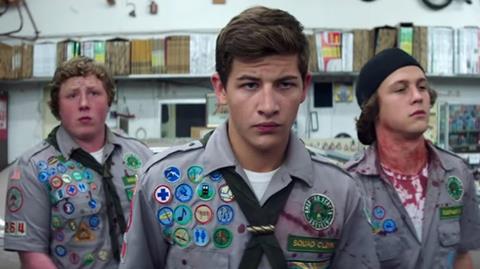 Scouts Guide To The Zombie Apocalypse and Paranormal Activity: The Ghost Dimension will be available for digital purchase on December 8 and December 15, respectively.
Paramount announced the revenue-sharing deal with AMC Theatres, Canada's Cineplex Entertainment and other at the time unspecified participating exhibitors in July as a flexible distribution plan that would see digital release of the two titles 17 days after their theatrical footprint dipped below 300 US theatres.
Paranormal Activity: The Ghost Dimension opened theatrically on October 23 and Scouts Guide To The Zombie Apocalypse on October 30.
Paramount said on Tuesday that participating exhibitors now include National Amusements, Alamo Drafthouse Cinema, Southern Theatres and Landmark Cinemas.
They wil receive a percentage of any of the studio's digital revenue for the period of digital availability through 90 days from the initial US theatrical release, with each exhibitor's share proportional to its theatrical gross market share.
"This innovative agreement with exhibitors enables us to make these two films available to home viewers much earlier than usual, following their natural lifecycle in theaters," said Megan Colligan, president of worldwide distribution and marketing for Paramount.
"This flexible distribution model allows us to maximize the revenue potential of these films, satisfy consumer demand through legitimate digital access, while respecting and preserving an exclusive theatrical window."