BAFTA Award-winning director to deliver a masterclass at the festival, which will programme a retrospective of his work.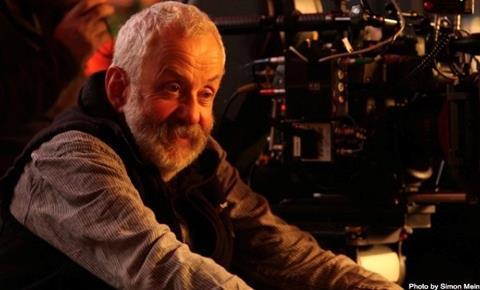 British director Mike Leigh is to receive the Zurich Film Festival's A Tribute to…award.
The director of Mr. Turner, Vera Drake and Secrets And Lies will collect Zurich's Golden Eye trophy during the festival's awards ceremony on Oct 3.
Leigh will also deliver a public masterclass at the festival, which will screen a retrospective of his productions, details of which have yet to be announced.
Previous recipients include Michael Haneke, Oliver Stone, Stephen Frears and (last year) Claire Denis.
In a statement, the festival described Leigh as "an important exponent of so-called New British Cinema, a genus of filmmaking that has performed a filmic analysis of and cast its critical lens upon social developments in Britain since the 1980s".
Theatre, Television, Cinema
Leigh was born in 1943 in Salford, North West England. He began training as an actor and director at the Royal Academy of Dramatic Art and continued at the London Film School.
He worked as an assistant director with the Royal Shakespeare Company and has written and directed more than 20 of his own plays, including his celebrated social comedy Abigail's Party.
Leigh developed his first feature in 1971 from the play Bleak Moments, a film which won him the Golden Leopard at Locarno Film Festival.
He worked primarily throughout the 1970s and 80s for television and created numerous films for the BBC, most of which were caustic commentaries on British society and the politics of the time.
He completed his second feature film High Hopes in 1988. In 1993 his film Naked won the award for best director at Cannes Film Festival. In 1996, again at Cannes, his Secrets And Lies won the Palme d'Or.
Vera Drake won the Golden Lion for Best Film at Venice Film Festival in 2004, and Happy-Go-Lucky won the film's main actress, Sally Hawkins, the Silver Bear for Best Actress at the Berlinale in 2008.
Last year, period biopic Mr. Turner received four Oscar nominations and won lead actor Timothy Spall prizes at Cannes and the European Film Awards.
Leigh will return to the 19th century for his next film, Peterloo, a drama about the infamous Peterloo Massacre of 1819 when British government forces charged into a crowd of 60,000 protestors, killing an estimated 15 and injured hundreds. It is set to shoot in 2017.
Leigh returned to the theatre this year with a production of Gilbert and Sullivan's comic opera, The Pirates of Penazance, for the English National Opera, which ran from May to July.