Maths genius biopic stars Dev Patel and Jeremy Irons.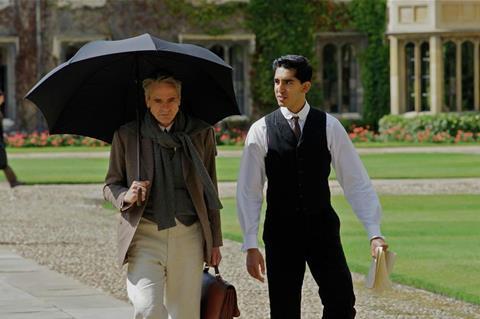 The 11th Zurich Film Festival (Sept 24-Oct 4) is to open with the European premiere of The Man Who Knew Infinity, following its world premiere in Toronto next month.
Matthew Brown directs the film from a screenplay he adapted from Robert Kanigel's novel The Man Who Knew Infinity: A Life of the Genius Ramanujan.
The drama stars Jeremy Irons, Dev Patel, Stephen Fry and Devika Bhise, who will present the film in Zurich alongside Brown and producer Edward R. Pressman.
Set in 1913, The Man Who Knew Infinity tells the true story of Srinivasa Ramanujan (Patel), a self-taught mathematics genius from India, who leaves behind his young bride, Janaki (Bhise), to travel across the world to Cambridge where he forges a bond with his mentor and eccentric professor G.H. Hardy (Irons), and becomes a pioneer in mathematical theories.
The film is an Edward R. Pressman/Animus Films Production in association with Cayenne Pepper Productions, Xeitgeist Entertainment Group and Marcys Holdings.
Producers of the film are Edward R. Pressman, Jim Young, Joe Thomas, Matthew Brown, Sofia Sondervan and Jon Katz.
Executive producers are Swati Bhise, Joseph N. Cohen, Gary Ellis, Pamela Godfrey, Phil Hunt, Mark Montgomery, Compton Ross, Manraj S. Sekhon, Shail Shah, Tristine Skyler, Min-Li Tan, Masaaki Tanaka and Richard Toussaint.