Matt Mueller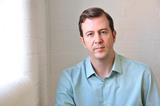 Screen International's editor, based in London.
Contact Info
Matt Mueller
Editor
With attendance up 17% in three years, the festival is putting audiences at the heart of its strategy.

Screen spoke to Alison Thompson, Gabrielle Stewart and Stephen Kelliher.

See-Saw co-founders Iain Canning and Emile Sherman tell Matt Mueller what goes into sustaining one of the industry's hottest independent production houses.