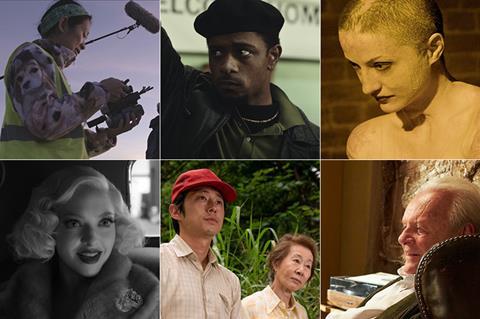 While Covid-19 and theatre closures have been an ill wind for Hollywood, they have also, ironically, blown in some good: diversity in the industry has benefited greatly from the opportunities in these gusts.
Tweaking of memberships and eligibility criteria have certainly played a part in this year's Oscar nomination list, but so has the nature of the films which were released during the pandemic. There have been opportunities awarded by streaming services, and plucky outsiders such as Minari, Promising Young Woman – both of which premiered at Sundance 2020 – and Sound Of Metal (Toronto 2019) have jumped directly into the breach.
Adventurous producers with titles including Judas And The Black Messiah and Ma Rainey's Black Bottom are also muscling up to Oscar, with a lack of more traditional studio fare in the main categories – although few titles could be more traditional than Mank, a Hollywood film about Hollywood, leading the pack with 10 nominations.
On the night of April 25, though, the two-venue ceremony at Los Angeles' Union Station and the Dolby Theatre in Hollywood is going to look very different from the past and #OscarsSoWhite. For a start, it is the first time ever that two women have been nominated for best director, one Asian (Chloe Zhao), one white and British (Emerald Fennell); it's the first time nine of 20 acting nominees will be non-white.
Some names are missing who might have coloured the 93rd Oscars in further – Regina King, for example, for One Night In Miami – yet much more has been included than might have previously been expected. The fact that Bafta and Oscar have dramatically diverged this year adds much-needed texture to the final weeks of the awards countdown; they are no longer mirror images of each other.
The challenge for Oscar 94 (whenever they may take place), when theatres reopen, will be to hold this line.
Best picture: a distinct indie flavour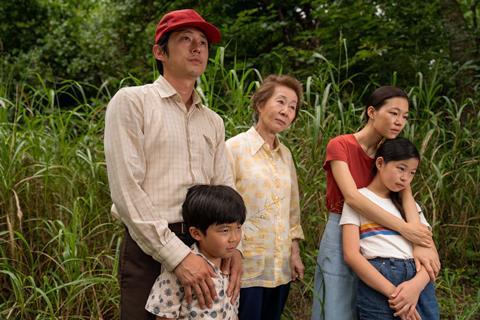 The eight nominees for best picture have a distinct indie flavour with two coming from outside the studio system – Anglo-French production The Father, and Plan B and A24's Minari. A further three are distributed by the specialty arms of studios or have been acquired by a streamer for release: Searchlight's Nomadland, LuckyChap, FilmNation and Focus' Promising Young Woman, and Caviar and Amazon's Sound Of Metal.
This compares with just one true indie title last year which was the eventual winner, Parasite, as well as a Searchlight title in Jojo Rabbit.
This year, Netflix stepped up to finance David Fincher's ode to Hollywood past, Mank, and stepped in to take rights from Paramount to Aaron Sorkin's The Trial Of The Chicago 7 when it became clear theatres were not opening any time soon.
Shaka King's Judas And The Black Messiah is a Warner Bros picture, made with additional financing from Participant and Bron.
It's worth noting that it is not down to this pandemic year that the fact Academy voters opted for eight nominees out of a possible 10. Since the rule allowing 10 films was introduced, only in the first year of 2010 have 10 films actually been nominated. It's been eight or nine ever since. From 2022, it will rise to a mandatory 10 nominees.
And while Zhao and Fennell have made history as the first time two films by women directors have been nominated for best film (Nomadland and Promising Young Woman), that is still a poor number out of eight. (Only 10 films directed by a woman have ever been nominated previously for best film and only one, Kathryn Bigelow's The Hurt Locker, has ever won.)
Nomadland and Promising Young Woman are also the only films by women directors to be nominated in any of the main categories apart from the two nominations for Regina King's One Night In Miami for best adapted screenplay (Kemp Powers) and best supporting actor (Leslie Odom Jr). King herself was overlooked, although films by women directors did better in the documentary and international feature categories, see below.
Apart from Nomadland and Promising Young Woman, films with male-dominated narratives also overwhelm the best film category, as they do all of the other categories. Even Regina King chose to make a film almost entirely about men.
The picture is slightly better when looking at films directed by people of colour with the films of Zhao, Shaka King (Judas) and Lee Isaac Chung (Minari) all in the running for best film. Last year it was just Parasite. Nomadland is the second film by a woman of colour to be nominated for best film following Selma by Ava DuVernay in 2014.
But notably missing from here, beyond Judas and Minari (and arguably Sound Of Metal which stars Riz Ahmed), are films with narratives about people of colour. Overlooked titles include Ma Rainey's Black Bottom, Spike Lee's Da 5 Bloods and One Night In Miami, which do all feature in other categories, and Kevin Macdonald's Guantanamo Bay drama The Mauritanian, starring Tahar Rahim, which does not feature at all.
Racially diverse nominations in the performance categories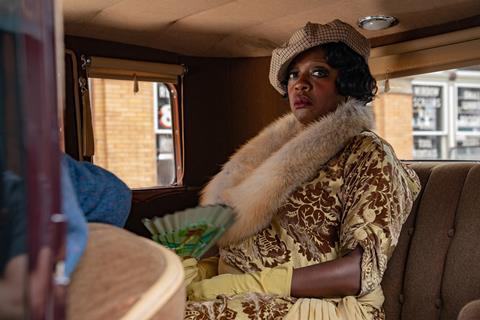 It's a testament to the rich performances by actors of colour this year that non-white actors – Viola Davis and Chadwick Boseman for Ma Rainey's Black Bottom, Andra Day for The United States Vs Billie Holiday, Ahmed for Sound Of Metal, Steven Yeun and Yuh-jung Youn for Minari, Daniel Kaluuya and LaKeith Stanfield for Judas And The Black Messiah, and Odom Jr for One Night In Miami – have earned nine of the 20 performance-category nominations (up from just one last year: Cynthia Erivo for Harriet) without this number being at all surprising.
In best actor, actress and supporting actress, the nominations have gone as most tipsters predicted, with only Stanfield in supporting actor counting as a genuine surprise – and mostly because Warner Bros had positioned him for the lead actor category.
At the Academy Awards, the actors' branch – which determines the nominations in the performance categories – are free to vote for nominees in the category they deem most appropriate, and this year they have ignored the guidance offered by the film's studio backer.
Stanfield's nomination recalls the 2009 awards season when Kate Winslet was pushed for lead actress in Revolutionary Road and supporting actress in The Reader – and she was nominated like that at the Golden Globes, winning both awards. Bafta and Oscar voters ignored studio guidance, nominating Winslet lead actress for The Reader, and she went on to win at both ceremonies.
This year's performance Oscar nominations are notable for their relatively paltry overlap with Bafta in the same categories: only 10 out of a potential 20 names are common to both lists, with three overlaps in both of the male categories and two overlaps in both of the female ones.
Last year, 17 of the 20 performance nominees were common to both the Bafta and Oscar lists. This year's Bafta performance nominees were determined by juries – selecting from longlists that resulted from a combination of acting chapter vote and the choices of a longlisting jury.
Despite the overall lack of surprise, it's worth noting that this is nevertheless the most racially diverse set of performance nominations in Oscars history, in which several firsts were also recorded: Ahmed is the first person of Pakistani descent to be nominated for an acting Oscar; Youn is the first Korean person to be nominated for an acting Oscar; and Yeun is the first Asian American to be nominated for best actor.
Best director: breaking a shameful duck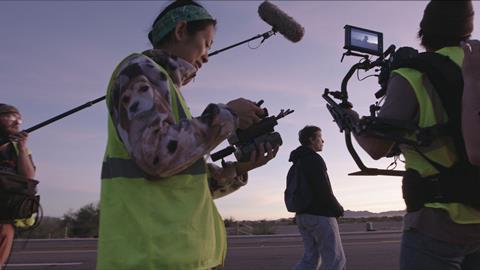 Following the Golden Globe and Bafta nominations where both featured three and four women filmmakers respectively on their final list, the question was whether the US Academy's director's branch would follow suit and shake up a category that from Oscar's birth has been overwhelmingly male and white.
In the end, they only awarded two of their five slots to women – Chloe Zhao for Nomadland and Emerald Fennell for Promising Young Woman – although as well as progress this could mark a potential turning point for improved gender representation in the category going forward. Not only were Zhao and Fennell only the sixth and seventh women ever nominated in the category (Greta Gerwig being the most recent, in 2017 for Little Women), they break the Academy's duck of never nominating two women the same year.
On the other hand, Thomas Vinterberg's nomination for Another Round (one of the Danish film's two nominations alongside international feature) cements a trend for recognition of directors not working in the English language, aided and abetted by the Academy's growing international membership. Vinterberg is joined by Korean American director Lee Isaac Chung, whose Minari unfolds largely in Korean.
The last two best director winners have been for non-English-language films – Bong Joon Ho last year for Parasite and Alfonso Cuaron in 2019 for Roma – and the last year to feature only native English speakers in the category was 2010, when British director Tom Hooper won for The King's Speech, triumphing over Americans Darren Aronofsky (Black Swan), Coen brothers (True Grit), David Fincher (The Social Network) and David O. Russell (The Fighter).
'Collective' does the double
The big takeaway in the international and documentary feature categories is Romanian filmmaker Alexander Nanau's Collective repeating the feat of Honeyland last year in being nominated for both.
The other significant result is the presence of Maite Alberdi's The Mole Agent, representing Chile in the documentary rather than international feature category. Given the fierce level of competition in the doc category this year, this counts as a great result, although the Academy's documentary branch has long been broad and international in its tastes – at least when it comes to the nominations. The winning docs are usually in English (including last year's winner American Factory, which looked at Chinese ownership of the titular plant in Ohio).
Joining Collective as international feature nominees are the aforementioned Another Round, Hong Kong's Better Days, Tunisia's The Man Who Sold His Skin and Bosnia & Herzegovina's Quo Vadis, Aida?.
Other titles on the 15-strong shortlist had been more fancied – the French entry Two Of Us for instance, and Mexico's I'm No Longer Here which had Netflix behind it – so the clearing of the final hurdle by the Hong Kong and Tunisian entries are a strong result for both campaigns.
Pundits had been noting how The Man Who Sold His Skin in particular seemed to be building up a head of steam amongst voters as awards season progressed. And voters won't necessarily be aware how loose Better Days' ties are to Hong Kong – while the director and main producer are Hong Kong filmmakers, the story, cast and setting are all from mainland China.