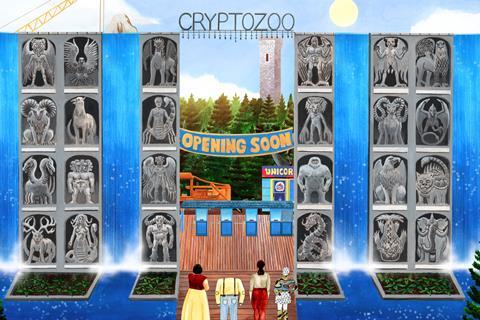 The Match Factory has scored further deals on its Sundance hit Cryptozoo. The animated feature by Dash Shaw, which won the US festival's Next Innovator Award, has gone to Spain (Filmin), Benelux (September Films) and CIS (Russian Report), with deals pending in the UK, Australia and Germany.
Magnolia Pictures acquired the US rights following its Sundance debut.
The film is Dash Shaw's second feature after My Entire High School Sinking Into The Sea, which debuted at the 2016 AFI Fest and made its international premiere in Berlin's Generation 14plus section, as will Cryptozoo.
The 1960s-set story frames a war between those who want to capture and weaponise a mythical creature called a Baku, and those who seek to protect it and other 'cryptids' in the titular establishment. Shaw's wife and collaborator Jane Samborski directed the animation.
The voice cast includes Lake Bell, Michael Cera, Grace Zabriskie and Angeliki Papoulia. Cryptozoo is an Electric Chinoland production, with Fit Via Vi and Low Spark Films, in association with Washington Square Films, with support from Cinereach. Kyle Martin, Samborski, Bill Way and Tyler Davidson produced
The Match Factory's slate also features Pietro Marcello's For Lucio and Christian Schwochow's Je Suis Karl, which are both showing in Berlinale Special, and Anne Zohra Berrached's Copilot, which is in Panorama.