WRITER-DIRECTOR: Represented by Outsider in the commercials world, where he is highly successful on the international stage, writer-director Jorn Threlfall is late to cinema but states: "I'm ready for the big step to features."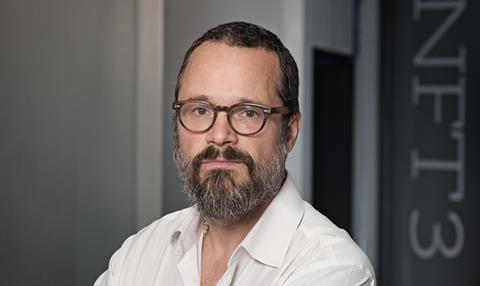 Click here for more Stars of Tomorrow
Hopefully, it will happen soon. His latest short, Over, made for $4,600 (£3,000) and a lot of favours, suggests a maturity at play but also a bold confidence.
Winner of the Grand Jury Prize at Palm Springs, Over was one of a handful of shorts selected for Telluride and will compete at the BFI London Film Festival.
Composed of several static long shots, it tells a highly impactful story about immigration in reverse chronology.
With a German mother and British father, London-born Threlfall, who has a fine-arts background and is a classically trained oboist, wound up in experimental theatre in Berlin before returning to the UK to shoot short documentaries for the Discovery Channel and, ultimately, a successful career in advertising.
"Commercials are an exercise in storytelling, and that's honed my craft," he says. "The only reason I've been able to manage the shorts I've done is because I've asked the crew to stay on, or we're in-between commercials."
No longer. Threlfall has finished his first feature script, and "I'm hoping the festival exposure I'm getting will help expedite it. It's UK-based, a teenage love story but a dark subject."
Contact Jorn Threlfall info@jornthrelfall.com