Glen Basner and his team have added a second prestige title to their market slate in the form of Shane Carruth's all-star adventure-drama.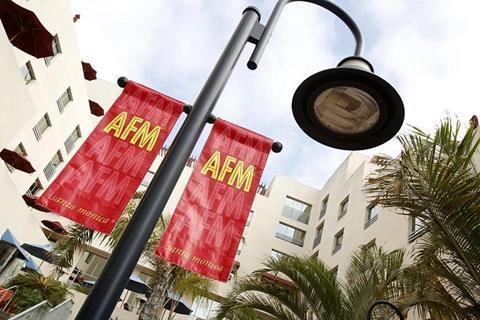 Anne Hathaway, Keanu Reeves, Daniel Radcliffe, Chloë Grace Moretz, Tom Holland, Asa Butterfield, Abraham Attah from Beasts Of No Nation and Jeff Goldblum will star.
The Modern Ocean is styled as an intrigue-filled tale set against the backdrop of the ferociously competitive global shipping route industry. WME Global represents US rights.
Carruth, the esoteric indie darling who made a name for himself with Sundance dramatic grand jury prize winner Primer and followed that up with Upstream Color, will also star.
Blackbird's Lawrence Inglee, Carruth's erbp Film and Tadmor's Eyal Rimmon are producing.
"We couldn't be more excited to be working with Shane on this project," said FilmNation svp of sales Tara Erer. "He is clearly one of the most exciting and inventive filmmakers working today. He has created a world in Modern Ocean, which will excite and captivate audiences everywhere."
FilmNation is also introducing buyers this week to Nicole Kidman starrer The Silent Wife, which Adrian Lyne will direct.