Telefilm Canada announced on Friday afternoon that Maxime Giroux's film will fly the flag as the country's foreign-language Academy Award submission.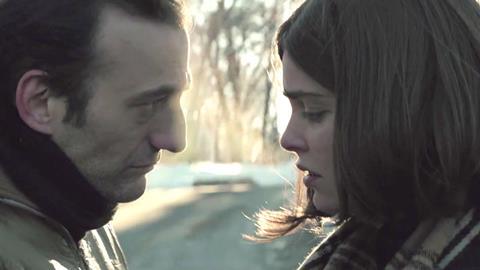 Félix et Meira premiered at Toronto 2014 and tells of the improbable love affair between a Francophone Quebecer and a young Hasidic Jewish mother. Martin Dubreuil and Hadas Yaron star along with Luzer Twersky and Anne-Élizabeth Bossé.
Telefilm Canada was among the film's funders and Nancy Grant and Sylvain Corbeil of Metafilms served as producers.
"Félix et Meira, a love story about two people from vastly different worlds, has moved Canadian and international audiences," said Carolle Brabant, executive director of Telefilm Canada, which chairs the pan-Canadian Oscar selection committee.
"Screened at more than 50 festivals around the world, this story with universal themes has also picked up many awards. It's now in the running for an Oscar nomination, and on behalf of Telefilm Canada, I wish the film's talented crew the best of luck."
"When we started working on Félix et Meira in 2011, we never imagined that the movie would be so successful once it was finished," said Giroux, who thanks Telefilm Canada and the film's other funding partners. The process to secure funding for the project was particularly difficult, but we never questioned the potential of this unique film.
FunFilm Distribution distributed in Canada and Urban Distribution International handles international sales. Oscilloscope Laboratories holds US rights.