Awards also included the youngest-ever winner of a Bafta.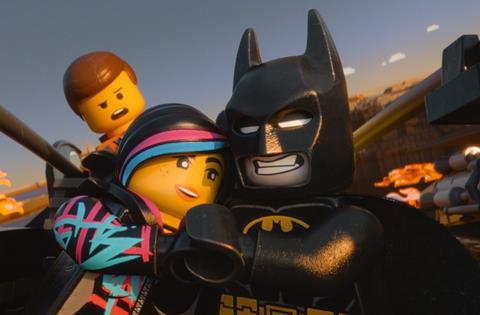 The Lego Movie won Best Feature Film at the Bafta Children's Awards in London last night (Nov 23).
The Warner Bros. film, directed by Phil Lord and Chris Miller, beat competition from Disney's Frozen and Maleficent as well as Dreamworks' How To Train Your Dragon 2.
However, Frozen took the top film prize in the Bafta Kids' vote, based on more than 200,000 votes from children aged 7-14.
The ceremony, held at London's Roundhouse, also saw nine-year-old Cherry Campbell become the youngest Bafta winner ever, winning Best Performer for her title role in kids drama series Katie Morag.
The show, about a feisty young girl who lives on a Scottish island with her family, also won the award for Best Drama.
Campbell was seven when she started making Katie Morag, based on the books of Mairi Hedderwick.
For the first time, Cartoon Network won the BAFTA in the Channel of the Year category while one of its most popular shows, Adventure Time, celebrated a win for Best International show.
Bafta Children's Awards 2014: winners
Animation
Shaun The Sheep (Aardman Animations For Cbbc)
Channel Of The Year
Cartoon Network
Comedy
Diddy Movies (Cbbc)
Drama
Katie Morag (Move On Up For Cbeebies)
Entertainment
Junior Bake Off (Love Productions For Cbbc)
Factual
Operation Ouch! (Maverick Television For Cbbc)
Feature Film
The Lego Movie
Game
Mario Kart 8
Independent Production Company Of The Year
Kindle Entertainment
Interactive: Adapted
Disney Animated (Touch Press/Disney Interactive/Walt Disney Animation Studios)
Interactive: Original
Dixi (Kindle Entertainment/Syndicut For Cbbc Online)
International
Adventure Time (Cartoon Network)
Learning: Primary
Lizard Girl (Feelgood Fiction For Bbc Learning/Bbc2)
Learning: Secondary
Poetry: Between The Lines (Somethin' Else For Bbc Learning/Bbc2)
Performer
Cherry Campbell (Katie Morag, Cbeebies)
Preschool: Animation
Sarah & Duck (Karrot Entertainment For Cbeebies)
Preschool: Live Action
Old Jack's Boat (Cbeebies)
Presenter
Richard Mccourt & Dominic Wood (Absolute Genius With Dick And Dom, Cbbc)
Short Form
Citv Share A Story (Citv)
Writer
Debbie Moon (Wolfblood, Cbbc)
Bafta Kids' Vote
Film: Frozen (Disney)
Game: Minecraft (Mojang)
Television: Jessie (Disney Channel)
Website
Bin Weevils
Special Award
Peter Firmin (The Clangers, Bagpuss, Basil Brush, Ivor The Engine)