Ridley Scott will not get the chance to win his first directing Oscar this year as he missed out on a nomination for The Martian.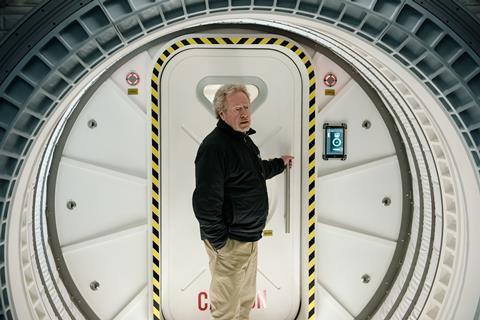 Heading into the nominations announcement in Los Angeles this morning (Jan 13), awards watchers thought the Briton would be a shoo-in for a nod but it was not to be, despite earning a Directors Guild Of America nod earlier this week.
Lenny Abrahamson was the surprise inclusion for Room and goes against heavyweights Alejandro G Ińárritu for The Revenant, George Miller for Mad Max: Fury Road, Tom McCarthy for Spotlight and Adam McKay for The Big Short.
Steven Spielberg also missed out for Bridge Of Spies although this was not as big a shock as Scott as he did not land a nomination from the DGA, a strong indicator of who is likely to earn an Oscar nod.
In another shock omission, Aaron Sorkin failed to make the cut in the adapted screenplay contest for his work on Steve Jobs while Quentin Tarantino missed out on original screenplay recognition for The Hateful Eight.
Carol has been excluded from a tight group of eight best picture contenders this year while Todd Haynes also missed out on a directing nod.
Animation
The animation category threw up three big surprises as The Good Dinosaur, The Peanuts Movie and Minions all failed to make the cut.
They were most likely elbowed out by Brazil's Boy And The World and Japan's When Marnie Was There. The much fancied Inside Out and Anomalisa earned nominations alongside Shaun The Sheep Movie.
Actors
Idris Elba was overlooked in the supporting actor contest for Beasts Of No Nation and Michael Keaton missed out on a supporting actor nod for his work in Spotlight, although Mark Ruffalo represented the drama on the list and Rachel McAdams will compete in the supporting actress category.