Danny Boyle's biopic starring Michael Fassbender as the digital age visionary who changed the face of personal computing, telephony and music will screen on October 3 as the centrepiece screening of the 53rd New York Film Festival.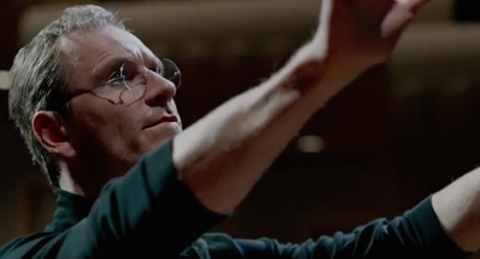 Festival top brass Tweeted the news on Monday in a statement that pointedly did not say the event would mark the film's world premiere, leaving open the likelihood of an early autumn world premiere.
Two of Boyle's more recent films – 127 Hours and Slumdog Millionaire – launched at Telluride before journeying north to Toronto.
Universal has set an October 9 North American release for Steve Jobs, which is based on Aaron Sorkin's adaptation of the Walter Isaacson biography published in 2011.
NYFF director and selection committee chair Kent Jones described the film as "dramatically concentrated, yet beautifully expansive; it's extremely sharp; it's wildly enertaining, and the actors just soar."
Kate Winslet, Jeff Daniels and Seth Rogen – the latter as Jobs' Apple co-founder and computer genius Steve Wozniak – also star.
The NYFF is scheduled to run from September 25-October 11. As previously announced, the festival will open with The Walk and close with the world premiere of Miles Ahead.