Maren Ade's much-fancied German crowd-pleaser is among nine selected by the Academy to proceed to the nominations phase but there is no joy for Asia or Latin America.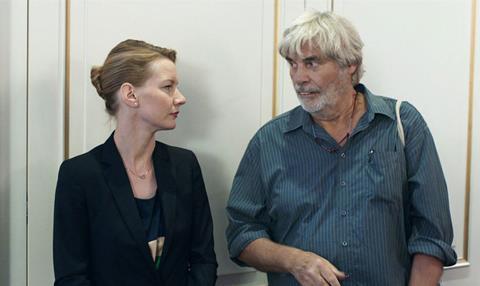 The shortlist, announced on Thursday afternoon, includes three from Scandinavia – Hannes Holm's Swedish selection A Man Called Ove, Martin Zandvliet's Danish entry Land Of Mine, and Erik Poppe's The King's Choice from Norway.
Asghar Farhadi's Iranian submission The Salesman is in the mix, as are Australia's Tanna by Bentley Dean and Martin Butler, and Xavier Dolan's It's Only The End Of The World for Canada.
Flying the flag for Russia is Andrei Konchalovsky's Paradise, while Switzerland's My Life As A Zucchini by Claude Barras also makes the cut.
Conspicuous by their absence are The Age Of Shadows (South Korea), Afterimage (Poland), Neruda (Chile), Elle (France), Julieta (Spain), Sieranevada (Romania) and The Happiest Day In The Life Of Olli Mäki (Finland).
The shortlist in alphabetical order by country are:
Australia, Tanna, Bentley Dean, Martin Butler;
Canada, It's Only the End of the World, Xavier Dolan;
Denmark, Land Of Mine, Martin Zandvliet;
Germany, Toni Erdmann, Maren Ade;
Iran, The Salesman, Asghar Farhadi;
Norway, The King's Choice, Erik Poppe;
Russia, Paradise, Andrei Konchalovsky;
Sweden, A Man Called Ove, Hannes Holm; and
Switzerland, My Life As A Zucchini, Claude Barras.
The Academy's Phase I committee comprising several hundred Los Angeles-based members screened the original submissions between mid-October and December 12.
The group's top six choices, augmented by three additional selections selected by the foreign language film award executive committee, constitute the shortlist.
The shortlist will be whittled down to five nominees after invited committees in New York, Los Angeles and London view the films on January 13-15 before casting their votes.
Nominations are announced on January 24. The 89th Oscars will take place on February 26 at the Dolby Theatre at Hollywood & Highland Center in Hollywood.
László Nemes' Hungarian entry Son Of Saul won the award last February.