Documentary centres on one of Latin America's most controversial artists.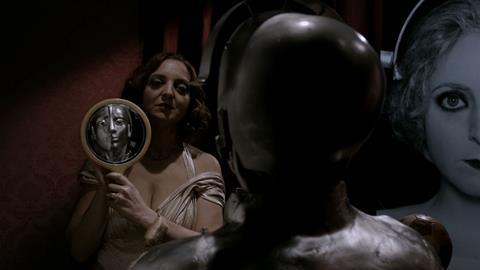 New independent distributor Grasshopper Film has secured all North American rights Nicola Costantino: The Artefacta, Natalie Cristiani's documentary about one of Latin America's most controversial and admired artists.
The film, which debuted at Canada's HotDocs last April and went on to screen at the BFI London Film Festival, follows visual artist Costantino from the first origins of her work up to participation at the Venice Biennale 2013.
New York-based Grasshopper Film launched this week at Berlin's EFM (European Film Market). The independent film distributor, founded by former Cinema Guild acquisitions chief Ryan Krivoshey, aims to release eight to 12 films a year theatrically - starting with Asghar Farhadi's 2006 drama Fireworks Wednesday - and more than 50 on VOD.
Grasshopper is partnering with on-demand streaming Fandor for its combined day-and-date premium SVOD and theatrical release in the US this spring.
The deal was brokered by Krivoshey and Fandor's Jonathan Marlow as well as Brett Walker, Miguel Govea and Francesca Breccia on behalf of Rome-based Coccinelle Film Placement.