EXCLUSIVE: UK's Curzon Artificial Eye among buyers to have snapped up timely migrant crisis documentary.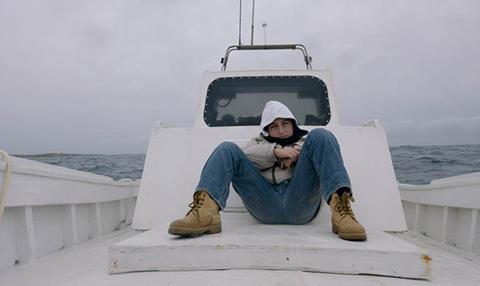 Doc & Film International has secured a slew of deals on Gianfranco Rosi's European migrant crisis feature-length documentary Fire At Sea, one of the most buzzed about competition titles at this year's Berlinale.
The Golden Bear contender has sold to the UK (Curzon Artificial Eye), Germany and Austria (Weltkino Filmverleih), Sweden (Folkets Bio), Denmark (Camera Film), Poland (Aurora Films), Greece (StraDa Films), Portugal (Leopardo), Hungary (Vertigo), Norway (Arthaus) and Brazil (Imovision).
In previously announced deals, the film also pre-sold to France (Météore Films), Benelux (Cinéart) and Switzerland (Xenix).
Istituto Luce – one of four Italian partners on the film – will distribute in Italy.
"We're really trying to get the right distributor for each territory. Of course, these deals are about business but there's more to this film," said Doc & Film founding CEO Daniela Elstner. "A lot of the buyers are keen to distribute the film for its important and timely message as well."
Elstner added that the release dates had yet to be set but that she expected the title to start being rolled out around September to give distributors time to prepare the terrain for its release.
Fire At Sea captures life on the Mediterranean island of Lampedusa, one of the front lines in the European migrant crisis that has seen 400,000 sea-borne migrants transit through over the last 20 years and another 15,000 perish in its waters.
The film has generated rave reviews following it competition screening on Saturday, and also topped the 2016 Berlinale Screen Jury Grid as of Tuesday morning.
Italian film-maker Rosi spent a year on the island capturing its inhabitants and the ever encroaching tragedy of the migrants transiting through, en route for mainland Europe.
It is his first film since Sacro Gra which won Venice's Golden Lion in 2013.
Paris-based Doc & Film also handled that film which sold to multiple territories worldwide and grossed more than $1m in Italy.
Fire At Sea is co-produced by Italy's 21 Uno Film, Stemal Entertainment, Rai Cinema and Istituto Luce as well as Paris-based Les Films d'Ici and Franco-German ARTE Cinema.
Other EFM titles on Doc & Film's slate include Between Fences (Forum), A Maid for Each (Forum) and Jamais Contente (Generation).