ScreenDaily's weekly round-up of the local and independent openings in key European markets this week.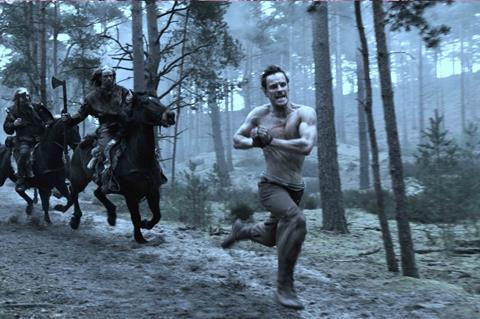 UK:
Neil Marshall's historical action drama Centurion reaches UK screens from Friday April 23, through Warner Bros/Pathe Distribution. The film follows a band of Roman soldiers fighting for their lives behind enemy lines, and stars Michael Fassbender, Dominic West and Olga Kurylenko. The local production will be released nationwide.
It's A Wonderful Afterlife, Gurinder Chadha's comic horror about an Indian mother whose attempts to marry off her daughter lead her to serial murder, opens nationwide from Wednesday April 21. Icon Film Distribution release the UK film, whose cast includes Sendhil Ramamurthy, Shabana Azmi, Sally Hawkins and Jimi Mistry.
Artificial Eye have Todd Solondz's follow-up to his 1998 film Happiness, Life During Wartime on release, also from Friday April 23. The arthouse distributor has the film in the West End and other key cities, with Sky Movies launching the film simultaneously on their Sky Box Office video-on-demand service.
France:
Camping 2, Fabien Onteniente's sequel to his 2006 hit, was released Wednesday April 21 in France. The comedy is set in southwestern France during August vacation. Franck Dubosc reprises his role from the first film as does Mathilde Seigner and a host of others. Pathe are distributing.
Gustave Kervern and Benoit Delepine's comedy, Mammuth, about a 60-year-old retiree who sets off on his motorcycle to visit his former employers in search of tax-related documents, opens through Ad Vitam, also from Wednesday. Along the way, he discovers his past. Gerard Deparidue stars in the film, alongside Yolande Moreau and Anna Mouglalis.
Julie Delpy's latest directorial effort, The Countess, was released on Wednesday through Bac Films. The historical drama follows the Countess Elizabeth Bathory who inherits a great deal of influence and fortune when her husband dies and ultimately become the most-powerful woman in 17th century Hungary. Delpy stars with Anamaria Marinca and Daniel Bruhl.
Germany:
Darko Lungulov's feature debut Here And There is being released in 20 German cities by the new distribution outfit Camino Filmverleih. Lungulov was joined by the actor Branislav Trifunovic and lead actress Mirjana Karanovic for the gala premiere on Wednesday evening (April 21) in Berlin's Kulturbrauerei cinema.
Mitosfilm is releasing Min Dit – The Children Of Diyarbakir, the debut feature by Miraz Bezar. The sensitive political parable of the Kurdish conflict in Turkey is being released with subtitled prints in Augsburg, Berlin, Bremen, Stuttgart, Münster and Hamburg. The winner of the Jury's Special Prize at the Golden Orange Film Festival in Antalya last autumn, Bezar's film is the first one from Turkey to feature the Kurdish language, and is also widening its release in Turkey from April 30.
Lead actor/screenwriter Florian David Fitz went on tour of cinemas throughout Germany from April 16-24 to promote his new film Vincent Will Meer by Ralf Huettner. The Constantin Film release is described as a mix of classic road movie and father-son conflict and is reminiscent in places of the Til Schweiger hit Knockin' On Heaven's Door.
Spain:
Spanish director Nacho G Velilla reunites with leading Spanish actor Javier Camara on a new release this week, following their successful collaboration on 2008 comedy Chef's Special, which made $8m in Spain and sold to more than 50 territories. Their new film, Let The Ugly Die, will be distributed nationwide by Warner Bros, in junction with its slot at the Malaga Film Festival, and sees Camara play a lonely, ugly man who finally finds the woman of his dreams (Carmen Machi), a woman who was married to his brother.
Emilio Ruiz Barrachina's bold and beautifully shot film, The Disciple, which featured at the Malaga festival last year, tells the story of Jesus as an everyday man, stripped of all divinity, trying to live his life following the death of his father and the murder of John The Baptist. Piramide Films will release the title on 56 screens.
TriPictures will be showing Robert Schwentke's romantic drama The Time Traveler's Wife on 308 prints. Backed by Plan B Entertainment and New Line Cinema, and based on a bestseller by Audrey Niffenegger, the film stars Eric Bana as a man who constantly travels backwards and forwards through time, while trying to maintain a relationship with his wife (played by Rachel McAdams).