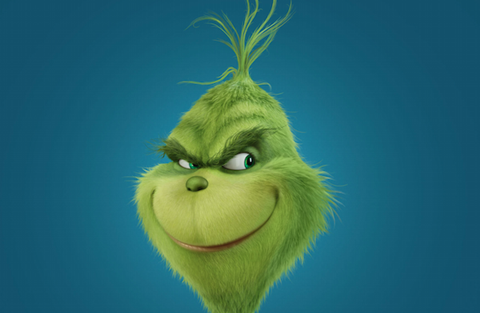 Universal and Illumination have shared some early detail of the international launch plan for Dr. Seuss' The Grinch voiced by Benedict Cumberbatch.
The family film launches this week day-and-date with North America in 23 international markets including the UK, the Middle East, Sweden, Brazil and Malaysia. Remaining territories will roll out through December.
How The Grinch Stole Christmas voiced by Jim Carrey launched in the UK in Janaury 2001 and went on to gross $21.9m, which adjusts for inflation to $31.5m in real terms.
In North America, executives are targeting a debut in the $50m range for Dr. Seuss' The Grinch in 4,140 theatres heading into the Thanksgiving holiday period.
The eighth fully animated feature from Illumination and Universal Pictures also feature the voice talent of Rashida Jones, Kenan Thompson, Angela Lansbury, and Cameron Seely. Pharrell Williams narrates the film.
Scott Mosier and Yarrow Cheney direct, and Illumination founder and CEO Chris Meledandri and his longtime collaborator Janet Healy serve as producers on Dr. Seuss' The Grinch, and Latifa Ouaou, Audrey Geisel and Chris Renaud served as executive producers. Michael LeSieur and Tommy Swerdlow adapted the screenplay from the Dr. Seuss book, How the Grinch Stole Christmas.
How The Grinch Stole Christmas debuted in North America in November 2000 on $55.1m and finished on $260m. International markets, where the property was not as well known as it was in North America, generated $85.1m for a $355.1m worldwide tally.