Fantastic Beasts And Where To Find Them is still the one to beat at the international box office this weekend as the industry holds its breath before the global roll-out of Rogue One.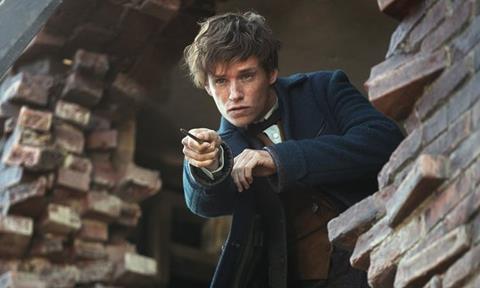 The Harry Potter spin-off has amassed a commendable $443.6m through Warner Bros Pictures International and is on course to cross $500m by next week if not by Sunday.
Meanwhile Sully stands at $80m and lands in China this weekend, while the animation Storks has grossed $106.5m and thriller The Accountant $62.6m.
Marvel Studios' Doctor Strange has reached $421.7m through Walt Disney Studios Motion Pictures International, where executives are celebrating a $4bn-plus international year for the first time in the studio's history.
With Rogue One: A Star Wars Story set to fly into action on December 16, Disney will come tantalisingly close to $5bn this calendar year.
Moana has sailed to an early $62.9m and arrives in in Israel and Lebanon in the upcoming third session. Pixar's Finding Dory has grossed $540.9m and Pete's Dragon stands at $66m.
Fantasy action thriller Underworld: Blood Wars has raced to an early $25.1m through Sony Pictures Releasing International, where executives report that Arrival stands at $23.1m from Sony markets.
Dreamworks Animation's Trolls has taken $167m via Fox International and Miss Peregrine's Home For Peculiar Children has amassed $189.4m.
Troubled drama The Birth Of A Nation opens in the UK. The film flopped in the US and has been an awards season no-show after it became mired in an old rape controversy surrounding director-star Nate Parker.
Absolutely Fabulous: The Movie on $32.5m arrives in France. Keeping Up With The Joneses has amassed $14m and opens in Spain.
Allied has grossed $28.6m through Paramount Pictures International, while Jack Reacher 2 stands at $99.5m.