An explosive start for the dinosaur romp has resulted in a box office trifecta for the studio as its films crossed $1bn in North America and $3bn worldwide in industry record time following last week's $2bn international feat.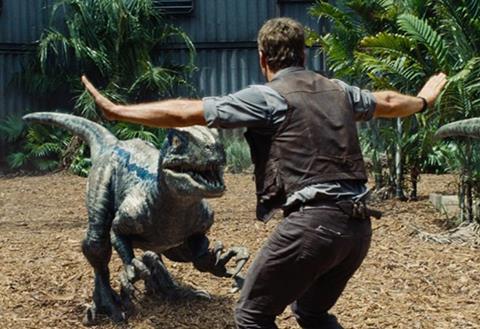 June 14 means Universal has beaten the previous $1bn North American milestone set by Paramount on June 22 2008. The current tally stands at $1.039bn.
The $3bn worldwide result trumps Fox's similar accomplishment set on June 30 2010. The current tally stands at $3.318bn.
Last week Universal announced it had crossed $2bn at the international box office in a new industry record time. The latest international running total for the studio is $2.278bn.
After a mere five days, Jurassic World has already elbowed its way into the hall of fame as a key driver in these achievements alongside Universal's established 2015 superstars Fast & Furious 7, Fifty Shades Of Grey and Pitch Perfect 2.
With six months of the year to go, Universal's slate includes Ted 2, Minions, Everest, Crimson Peak, the Steve Jobs biopic, Trainwreck, The Visit and By The Sea.